Last Updated November 2022
Join Wealthy Affiliate.
Sign-up is free for a seven-day initial trial that allows you to see if you can start up a website while you work on your own creating your own personal profile like mine here which will become your "Home" online.
7 out of 8 fail to move forward.
Wealthy affiliate requires steady participation, is not a plug and play get rich quick module and is to be respected as a "Long-Term" play.
Only the starter membership is free and as such, offers great value for understanding if the world of "online" is for you.
Many things have changed since when I first got started with Wealthy Affiliate back in 2016.
Less Is More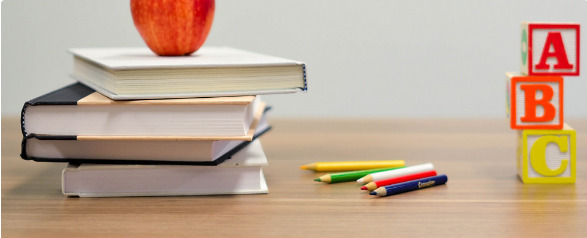 Hi Everyone,
We've all heard the old saying that "less is more" and at Wealthy Affiliate, we absolutely believe in this when it comes to processes that lead to success.
Our core Training Level 1 course has been updated from 10 lessons to 5:
An Introduction to Wealthy Affiliate and how it can help you;
A detailed overview of how our online business works;
Choosing a Niche/Direction for your online business;
Building your website; and,
The next steps to take in your business.
Our goal is to have every single member of WA strapped with a website, an idea of what niche they are going into, and the knowledge of how online business works and operates. Less potential road bumps will make for a far smoother experience with more people achieving the milestone of having their first website up and running and ready for traffic-producing content.
Course 2 will move from 10 to 15 lessons, however, will be far more achievable with the ability to Private Message, and get help via SiteSupport as it's Premium and Premium Plus+. – Kyle Loudoun
A Fresh New Look At The Starter Membership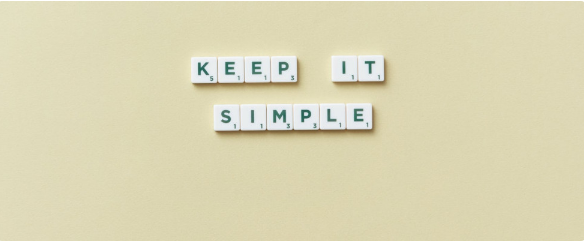 Keeping it simple, leads to more accomplishment and more success. We have seen this in our business over the years, and are really working to fine-tune the Starter membership to ease the overwhelm when arriving, and when working to build a business online.
We get questions daily like "why should I upgrade?"
"I'll upgrade after I start earning" or "what is included with my upgrade".
The changes we have rolled out today help to answer this and paint a more clear picture of what Starter is VS Premium and Premium Plus+ while leading to more people doing more.
We have a lot of exciting things going on at the moment behind the scenes, and you are going to see further updates to the Starter experience in the coming weeks (including pricing side updates).
Stay tuned, and as always your feedback is welcome, and appreciated, and is the very reason we continue to evolve (and have for the past 17 years).
As a Free Starter member, you will create 1 free Siterubix site and follow the step-by-step guides to move up to premium or premium plus membership.
You will have complete access to the two courses outlined below to get started.  One is where you create your own niche, and the other is designed to promote Wealthy Affiliate.
Course 1 – Online Niche Certification [First 10 Free Lessons outlined below]
Course 2 – Wealthy Affiliate Bootcamp [First 10 Free Lessons]
Errors & Omissions Excepted.
[Free Starter Membership is now available everywhere in the world except Nigeria. –  Read more HERE:
---
Congratulations:
Below, you will find a "Quick Navigation" guide to learn more about the Wealthy Affiliate Program.
---
Quick Navigation – Table Of Contents
A Few More Things To Consider…
Wrapping It Up…
---
Wealthy Affiliate University Overview:
Start Building Your Business Now!
View the video below.
Video Run Time: 28.06
Always remember that 'Getting Started' with this program is always free and without obligation.
Regardless of which direction you are going to be choosing at this point, my first suggestion is to take 1 minute to review the video below by Ryan from 2014 to understand the emphasis placed on the 'No Spam' environment at Wealthy Affiliate (WA) and what you can expect to receive by starting your membership account for free.
---
Video Presentation by Ryan – 2014
Running Time: 1.17
The video, although somewhat outdated is still one of the best and objective representations of Wealthy Affiliate that I have come across so far.
The Six Level free training that Ryan mentions is now a complete 10 Lesson Online Certification program. Wealthy Affiliate has also included a 10 lesson Boot Camp 'Affiliate Marketing' course designed for those that want to promote the Wealthy Affiliate Open Education Platform and in return, learn how to make money in the form of referral commissions.
Both 'Starter Courses' even after all of these years are still Free.
Update March 2020:
Due to overwhelming participation, the number of 'Free' sites (including hosting) for 'Starter Members' is now limited to 1 Free Siterubix site. The bandwidth will be made available for  6 months before an upgrade to Premium Membership is required. If an upgrade to premium is not made within that time period, then the bandwidth will be made for the next 'Free' member.
See the chart below for the Free & Premium Membership comparison.
---
Free & Premium Membership Comparison
[Full Disclosure: As the owner and developer of this website, I receive compensation if purchases are made through any links provided herein. Please learn more here.]
---
Yes, Paul, I want to get started right away with the Free Starter Membership.
Terrific!
First, watch the video "Completing Your Account Set-up at WA – Adding a Description & Image" by clicking on the image below:
This will make you familiar with the Control Panel Dashboard.
And then:
Click on the image below and simply follow the instructions and I will see you on the inside. Kyle from Wealthy Affiliate will send you a personalized welcome followed by one from me. You will be ready to set up your profile almost immediately (see video above). If you have any challenges (you probably will not) we can communicate directly through my Home Page at Wealthy Affiliate.
Congratulations on your decision to get started. Click on the image below.
Wealthy Affiliate University – The Open Education Project.
[Full Disclosure: As the owner and developer of this website, please learn more here.]
---
No, Paul. I'm not quite ready. I need to learn a bit more.
No, Problem.
Getting started with anything new can seem overwhelming at first. Especially when one is thinking about moving from the ground into cyberspace.
Your most important asset will be you. Your next most important asset will be your website(s). I call these websites, 'Real Estate' Online. And more important than one and two will be the platform that you choose to build your assets on. Here at wealthy affiliate, we use the 'WordPress' writing platform integrated with the 'Siterubix' hosting platform. The combination, when combined with the step-by-step training, is probably bordering on the best in the world in my opinion.
Let's continue with more detailed information that will help you to make one of the most important decisions that can change your life and your reason for being from this day forward. Look at the numbers in the graphic provided above.
O.K. let's Review.
---
What Is Wealthy Affiliate?
Watch The Video Below.
Run Time 1.17
In the Video above it says that "…it takes time and effort to see results – about three months." Although this is possible, from personal experience I would suggest that you allow yourself a good six months to a year if not more (It can take up to six months for example before your first site is ranked in Google, Yahoo and Bing).
Wealthy Affiliate University is all about Community. It can be compared to Facebook with the differences being that it is smaller, is private to its members and the platform is much more secure.
They have one of the most powerful Website Platforms in the World and a Hosting Experience you can feel safe running your businesses on. No need to shop for a Domain elsewhere. Their fully integrated Domains, with free SSL Certificates, come with complete management within the SiteRubix platform.
The Education at Wealthy Affiliate isn't just simple, it's better in every single way. From the moment that you enrol, you will be taken through their state of the art training platform, step by step.
What is your idea of Success?
---
Understanding Your Privacy
Every page and post on this site has a comments section at the end so don't be shy to express yourself. I'm always listening to learn not only how to make this site better but also how to better my skills as a study on the Internet.
If you want to know how the Internet actually uses your information collected here, please review The Forensic Affiliate Privacy Policy.
---
Wealthy Affiliate 'Terms Of Service' In Layman's Terms
Reading the terms and conditions of a contract has been named as one of the two top ten things that people can least be bothered to do.
Terms and Conditions, also referred to as Terms of Service and Terms of use are as old as agreements and contracts.
Statistics show that only about 7% of people online read the entire 'terms and conditions' document and at the same time approximately 20% of people who have not read those 'terms and conditions' have suffered in one way or another by not reading this very important agreement or contract.
When you register on a website, download an app, sign up for services or even make an online purchase, you are legally binding yourself by clicking on the 'I Accept' button, and this can amount to more implications and responsibilities than you signed up for.
It is a global trend for the average internet user to just click the "I agree" checkbox without even knowing what the company and third-party rights and obligations are, or what you, as a consumer, can expect from the company which may lead to further complications down the road.
It is important to read this document to make sure you understand everything that it entails so that you are not surprised when you find out what in fact, you have agreed to.
By reading and understanding the terms and conditions of a Company, you can avoid some fees and charges that may be clearly stated in the contract. Many people are surprised when they find out that they have to pay extra charges because they were not aware of everything stated in the payment terms and conditions before accepting it.
In some cases, you may not be satisfied with the service or the item you have bought online. If you find out that you can't get your money back because there is a clause in the contract clearly stating it, you won't be able to challenge it in any court of law with the excuse that you did not know the clause was there when you agreed upon it.
As you can see, it is rather lengthy.
I have taken the liberty below to 'Recap' the Wealthy Affiliate 'Terms of Service' as I have interpreted the document and by no means is it intended that my interpretation is complete. You will, however, get a good idea of what your involvement will be and what the Wealthy Affiliate obligations are respectively.
If you are going to join Wealthy Affiliate, take the time to read the document yourself to make sure that you are comfortable as to how it may affect you.
Wealthy Affiliate Operates As Niche Marketing Inc.
and their Head Office is Located at:
2354 Millstream Rd
Box 18
Victoria, BC V9B 6L2
The Business Started: July 07, 2005, and
The Business was Incorporated the same day: July 07, 2005
The Important Stuff: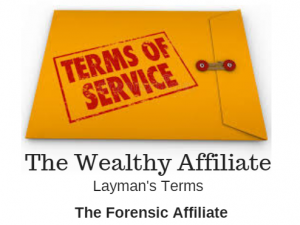 Your Wealthy Affiliate billing profile is set to bill on "Monthly," or "Yearly" recurring intervals. At any time, you may cancel your recurring billing and retain access to Wealthy Affiliate until the end of the current billing cycle. You are under no obligation or contract to continue your membership at Wealthy Affiliate and you have full control over your billing and payments.
If for any reason you are dissatisfied with the services of Wealthy Affiliate, they will work with you to try and resolve any issues. You are under no obligation to continue with Wealthy Affiliate, and can cancel your membership at any time:
It is your responsibility to cancel your recurring subscription if you wish to discontinue your service with Wealthy Affiliate. Cancellation can be done at any time from your account settings page within your membership. You may also cancel your recurring billing at any time through your PayPal or Credit Card account.
By using the Wealthy Affiliate site, you assume complete responsibility and risk for the use of the site and any and all site-related services. This is because Wealthy Affiliate is provided as-is with no representations or warranties, either expressed or implied. This also includes but is not limited to,  implied warranties of merchantability, fitness for a particular purpose and non-infringement.
Wealthy Affiliate, its agents, representatives and employees are neither responsible nor liable for any direct, indirect, incidental, consequential, special, exemplary, punitive, or other damages arising out of or relating in any way to their site, site-related services and/or content or information contained within their site (more legalese, sorry).
Wealthy Affiliate at its sole discretion may choose to change the terms, conditions and operation of their web site at any time.
By using their service, you waive any rights or claims you may have against Wealthy Affiliate. The content available through the Wealthy Affiliate is the sole property of Wealthy Affiliate and is protected by copyright, trademark and other intellectual property laws.
Except where explicitly agreed in writing, any company-owned content delivered through their site may be downloaded, displayed, reformatted and printed for your personal, non-commercial use only. You are under agreement not to reproduce, distribute, disseminate, re-transmit, sell, publish, broadcast or circulate the content received through their site to anyone. This includes but is not limited to others in the same company or organization without the company's express prior written consent.
By joining Wealthy Affiliate, you submit to the exclusive jurisdiction of Victoria, British Columbia Canada, and you waive any jurisdictional venue or inconvenient forum objections to such courts.
By Wealthy Affiliate and/or any services related thereto, you agree that you have read, understand and agree to the terms of use.
Make sure to read the Wealthy Affiliate 'Terms Of Service" in whole before joining, just in case I have missed out something important.
---
Starting An Online Business
Starting an online Internet Business can provide an economical way for anyone to find the solution to a problem that many of us face. The need for more money.
Please understand that I stress the word 'can.'
Too many people, have little or no savings and aren't doing anything to change their situation. As a result, they are not "Financially Resilient."
"Financial Resilience is your ability to adapt and survive financial hard times. We ALL face difficult times at some point in our lives. It's a good idea to build resilience before you need it." -Learn more here at the Frugal And Thriving Website Here.
Regardless of how it was 'pitched' to us, Social Security was never intended to be a sole retirement plan and it never will be. It is a supplement to other sources of retirement savings which more than half the population of the World just simply do not have.
Everyone needs to create what is called 'financial resilience' in their lives.
If you are not working and need money right now, you will probably need to go out and get some sort of a paying job. If you are working and still need more money right now, chances are you will have to look at getting a second job. I know of so many people trying to keep things together by having to work two jobs.
If you find yourself in either of the situations mentioned above (in need of money right now), then definitely do what you have to do to put food on the table and a roof over your head. But at the same time you are doing that, do a little something for yourself.
Start thinking about getting yourself set-up for long term passive income and success online through online education with a reputable source. I do recommend the training offered at Wealthy Affiliate because you can proceed at your pace. Not only that, selling other people's products is getting easier and the cost of doing business through The Wealthy Affiliate Program is far less than compared to others in the same arena. This can easily be your second job and believe me when I say that it can become your full-time job over the next few years. Educating yourself is the key.
Just make sure that you are not in a 'Financial Desperation' situation and that you can afford to give it an honest try. You have to avoid cloudy money traps when you are 'strapped for cash.'
Most people who are looking for a way to make extra money, especially if they are in need of more money, will not have patience.
Subsequently, they will exhaust their last hundreds or even thousands of dollars on a push-button program or technology in the hopes that 'it is the one.' This is similar to the 'Lottery Ticket Mentality.' Do not feel bad. I too, have been guilty in the past and fell for quite a few 'Get Rich Quick' programs that simply did not work. At least not for me.
Too many people still believe that making money online is easy. That is because promoters of so many of these internet opportunities make you believe that it is easy. They 'bait' you to start looking for opportunities that promise great wealth for very little effort. These offers usually fall into the 'Push Button, Make Money Online' categories. The other end of the spectrum is the courses offered that can cost as much as traditional education. I'm talking in the tens of thousands category. Many of these opportunities are structured as MLM & Pyramid schemes like MOBE & Digital Altitude for example. Note: MOBE & Digital Altitude and many others like them did not stand the test of time.
In reality, the money-making process online is not impossible as long as you know what you are doing but it will not be quick and it will require work.
An incredible amount of patience is required to experience success. You will need to learn the correct way to start your business. You will also need to establish some goals both short term and long. Long term goals will be the most important to help to keep you motivated on your way. Setting up short term goals and milestones will be required of you as they are the stepping stones to achieving your long term success.
So, if you are anxious to get started, and
You are not looking to get 'Rich Quick';
You do have some consistent time to commit (i.e. not working too many jobs);
You do have some disposable income to invest (I recommend at least a 1-year membership). Naturally, start with the Free Starter Membership and make sure it is right for you before making any investment;
You don't get discouraged too easily; and,
You like to learn and problem solve,
then watch the video "Completing Your Account Set-up – Adding a Description & Image" and then click on the image below to follow the instructions on the next page that will show up.
You have to be 100% honest with yourself because the honest truth is, starting an online business, starting a blog or even Affiliate Marketing (selling other people's products) is not for everyone.
[Full Disclosure: As the owner and developer of this site, please learn more here.]
---
A Few More Things To Consider Before Going Elsewhere On This Site:
Are our current Economic Systems Failing us?
We are told that Economic Systems all around the World are failing and perhaps they were all designed to do this. I cannot be certain but statistics show that less than 5% of the world population controls more than 95% of the World's wealth. Something is wrong with this equation. One thing I know for sure is that the failure of any system comes at the expense of its people, the same people the system was meant to serve.
I'm not trying to be harsh nor am I trying to scare anyone with 'failing economies,' but the 'designed collapse' of 2007 – 2008 through deregulation left a lot of devastation in its path for the 95% mentioned above.
Watch Inside Job | Official Trailer HD (2010)
"From Academy Award® nominated filmmaker, Charles Ferguson ("No End In Sight"), comes INSIDE JOB, the first film to expose the shocking truth behind the economic crisis of 2008. The global financial meltdown, at a cost of over $20 trillion, resulted in millions of people losing their homes and jobs. Through extensive research and interviews with major financial insiders, politicians and journalists, INSIDE JOB traces the rise of a rogue industry and unveils the corrosive relationships which have corrupted politics, regulation and academia. Narrated by Academy Award® winner Matt Damon, INSIDE JOB was made on location in the United States, Iceland, England, France, Singapore, and China."
Video Run Time: 2.20

It is not all gloom and doom during these uncertain times as many opportunities can be taken advantage of through innovation and opportunity recognition.  But we have to be careful with the direction we choose to follow especially online. I keep saying that the Internet is predatory and I do speak from experience. Hard economic times bring out the worst in those that are already bad.
A while back, I finally came to the realization that 'Get Rich Quick" schemes have mutated into an online Monster. A very well organized network of 'Pitchmen' and self-proclaimed 'Gurus' are using the Internet and the 'Fear of Failing Economies' to play the ultimate 'Long Con' and 'Confidence Games' on unsuspecting people all around the World.
One of these networks is known as 'The Syndicate,' and they operate very effectively in plain sight.
---
The Syndicate (Business Group)
The Syndicate is a business group that uses digital marketing to sell get rich quick, work from home and self-help products.
The video below (from 2012) gives a good insight into how the syndicate operates. Please take the time to view it so you can learn 'How Not To' fall for these very underhanded tactics.
Run Time: 15.40
Let's get something straight right from the outset.
I'm not here to 'Bash' one thing to lead anyone into something 'other' as so many Internet Marketers are doing these days. It is, in fact, a 'cut-throat' environment out there and many will sacrifice their dignity and honour just to make a 'quick buck.'
So please, be careful and I urge you to always seek out true value for that buck.
The creators and the followers of The Syndicate (The A-Team & The B-Team) cater to the old Barum & Bailey concept that 'there is a sucker born every minute.'  And to a certain extent, that does hold true. I'm just disgusted with the 'smug' and 'arrogant' approach that is taken in peddling their wares and me for one will no longer bow to their deception and greed. I hope that you feel the same way too.
Your thoughts on the video and anything else on this page will be cherished in the comments section at the bottom of this page. Whether or not you choose to join me here at The Wealthy Affiliate Online School Of Learning, please make an effort to leave some thoughts behind.
Is the Syndicate solving the problems that people coming to it have? No, not in my opinion.
Do members of the Syndicate enrich themselves at the expense of another's naivete, lack of experience, wisdom, or judgment.? Yes, I think they do.
Do the 'Product Launches' provide the value that they say are providing? I don't think so.
Most of the products and services coming through 'The Syndicate Product Launches' (especially in the MMO – Make Money Online categories) all come incomplete and with all kinds of upsells amounting in the thousands of dollars.
All I know for sure is that I do not fall for this kind of 'Crap' anymore and neither should you.
If you think that by starting your own business online will make you rich immediately, you are mistaken.
If you think that starting a business online will allow you to quit your job if you have one or will replace your unemployment or disability insurance right away, you are wrong. To have that mindset right from the beginning is going to be your doom.
Instead of quitting your job to start a business and diving 'all in,' my suggestion is to test your business idea first during your 'off job' hours when you are free of your job responsibilities. This could be a few hours every evening and weekends, whatever your schedule will allow. But this time commitment has to be consistent in order to be fair to the program that is going to be teaching you.
Most people will fail because they will not follow through. It is a reality not just in business but also in life.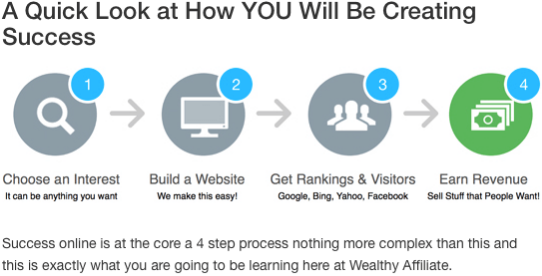 As I said earlier, "the purpose of this site is to help new and aspiring entrepreneurs regardless of their background to find that missing piece of the puzzle to make money consistently online by introducing them to a Step-By-Step direction and education platform that actually works."
There is no 'secret' to becoming successful online.
Actually, there is.
If you do not have a website that you own and control, then you are actually not online. Social media is a subset and you will only be a 'Cog' in someone else's wheel.
First 'Learn' and then remove the 'L.' – Wealthy Affiliate.
---
So What Is The Missing Piece Of The Puzzle?
The missing piece of the puzzle is to be able to create a Dynamic Website, or as I say, a Storefront that is consistently updating (lots of Organic Content), educating and serving up what others all over the world are looking for, want and need.
This storefront is going to be the best salesperson that you have ever had!
Unlike traditional 'Brick & Mortar' or the now emerging 'Click & Mortar' storefronts, your online storefront is not limited to space. In fact, your online storefront has unlimited space and whether you carry only one item or a million, the costs remain the same.
Click on Image Below to Watch the Video: How to build a free website step-by-step at Wealthy Affiliate.
In the Internet World, you will not have the luxury of being closed. Your business storefront is open 24/7/365 and is not only accessible just to your local community but to the entire world. This is a good thing, meaning that a well designed and appealing storefront can generate income non-stop.
If you are not going to diligently learn how to build your online business from the ground up while at the same time giving it time to develop, through nurturing it every day, then it is best to not waste your time and any money looking for business opportunities online. You cannot conduct successful business on the Internet without a storefront (website). Period!
Let me say that again. You cannot conduct successful business on the Internet without a storefront (website).
You will have to learn how to build one yourself (it's not as daunting as you might think as shown in the video above) or get someone to build one for you. I suggest to you, the former and not the latter due to the expense involved in hiring somebody.
Wealthy Affiliate provides everything you need all under one roof. And the beauty is that it is all designed in a 'Step-By-Step' easy to follow 'Task-Oriented' process. Did I mention the reason why I love it so much? I can go about my tasks on my own terms and at my own pace.
Below is an outline of the courses offered for free at Wealthy Affiliate.
---
Free Starter Membership Courses

The Level 1 Online Certification Course is designed for those that already have a 'Niche' or 'Interest' in mind. Get a feel of how the Wealthy Affiliate Platform works by browsing through the links below:
If you don't have a 'Niche' or 'Interest' already in mind, Don't worry. You can learn how to promote Wealthy Affiliate itself.
---

This FREE course is also 10 lessons and by the time you are finished, you are going to have your foundation for a long term and very lucrative business online set out. Feel free to check out some of the lessons listed below:
Starting a successful business is not a game and you must treat your decision to proceed very seriously. Investing less than 1$ per day (on the yearly membership), investing a reasonable amount of your valuable time consistently and following the training as prescribed is what is required to see results. Oh, did I mention patience?
If you are serious and can dedicate a week or two (a few hours per day consistently) first and foremost to look at the "Free Starter Membership," then you have an opportunity worth looking into. This free introduction will teach you exactly how everything works on the Learning Platform here and will allow you to learn the discipline of what will be required of you as you move forward.
The training is easily absorbed but do not rush through it.
'Get Rich Quick' is a myth.
If you are willing to learn and work hard at building your storefront, then you will learn how to create a successful business online. You have to be motivated, dedicated and patient.
For the majority of Wealthy Affiliate members like myself that have been here for a few years or more now, we can honestly say that Wealthy Affiliate – The Open Education Project gives us the best chances for long term and consistent success.
[Full Disclosure: As the owner and developer of this website,  please learn more here.]
---
Are Our Retirement Savings Enough?
Did you know that Germany was the first country to introduce retirement benefits back in 1889?
And, did you know that more than half of North Americans (not sure about the rest of the World) do not have sufficient retirement savings.
If you are one of them and in your late fifties, early sixties like me, there really are few ways to recover. We are going to have to work for as long as we can (actually not such a bad thing), and when we can no longer do that, we are going to have to live on very little once our savings have run out.
Getting old is going to cost more than we think.
A recent study by the Schwartz Center for Economic Policy Analysis at the New School has concluded that 40% of the American Middle Class face poverty in retirement.
The study finds that this is due to depressed earnings, depressed asset values and increased health-care costs. As a result, nearly 75% of those surveyed now plan to (have to) work past the traditional retirement age. The study concluded that workers need to start saving more and that employers must ensure that defined benefit plans are efficient and sufficient.
"The study also concluded that if workers age 50 to 60 decide to retire at age 62, 8.5 million of them are projected to fall below twice the Federal Poverty Level, with retirement incomes below $23,340 for singles and $31,260 for couples. Further, 2.6 million of those 8.5 million downwardly mobile workers and their spouses will have incomes below the poverty level — $11,670 for an individual and $15,730 for a two-person household…" — By Elliot Dinkin, president and CEO of Cowden Associates
Fact or fiction, I cannot be sure. You can read the article here to determine for yourself.
The Secret Shame Of Middle-Class Americans…
Since 2013, The Federal Reserve Board has conducted surveys to "monitor the financial and economic status of American consumers." In 2014 they found that Twenty-two per cent of employed adults indicate that they are either working multiple jobs, doing informal work for pay in addition to their main job, or both.
When respondents were asked about Retirement, here is what they had to say:
"Many individuals report that they have no retirement savings, and–among those who are saving–a number of respondents indicate that they lack confidence in their ability to manage their retirement investments…."
"…Thirty-one per cent of non-retired respondents report that they have no retirement savings or pension at all, including 27 per cent of non-retired respondents age 60 or older.
Forty-nine per cent of adults with self-directed retirement accounts are either "not confident" or only "slightly confident" in their ability to make the right investment decisions.
Just over one-quarter of adults with self-directed retirement accounts do not seek out any financial advice when investing these funds. Fifty-two per cent of those who do not seek out advice say they either cannot afford assistance or would like help but do not know where to get it."
Source: Report on the Economic Well-Being of U.S. Households, Published in 2015.
The Fed also asked respondents how they would pay for a $400 emergency. The answer: "47 per cent of respondents said that either they would cover the expense by borrowing or selling something, or they would not be able to come up with the $400 at all." Four hundred dollars! 
Wow! That's shocking.
But I can relate. There was a time that I found myself in a similar situation when I was no longer able to work consistently and my career as a Professional Chef came to a halt due to failing health.
Read "Nearly Half Of all Americans Would Have Trouble Finding $400 For An Emergency" Here.
Ask yourself the following…
Do you have enough money? Do you have the money you will need to grow old comfortably?
Getting old is going to cost much more than we think. I say the same thing to those that are in their twenties and thirties including my son who is in University studying Sports Medicine. Once he completes his masters and finds work, the first order of the day for him should be to eliminate all of the student debt as quickly as possible (I will help him) and then start saving immediately.
He has to 'Start Planning Now.'
But what about those of us that are literally drowning? Is there any hope?
I say Yes!
Embrace the Internet. Learn as much as you can. Invest in yourself. Find what's right for you. Take action on what you learn. Start making some extra cash. Never give up. There is a way out. But you cannot do it consistently without your own website.
---
Start planning now.
While I was writing this page and researching retirement I came across something that has changed my mindset completely. Did you know that in Okinawa, Japan they do not have a word for 'Retirement.'
I finally came to terms with my 'Reason for being.'
Ikigai (pronounced 'Icky Guy') – Reason For Being.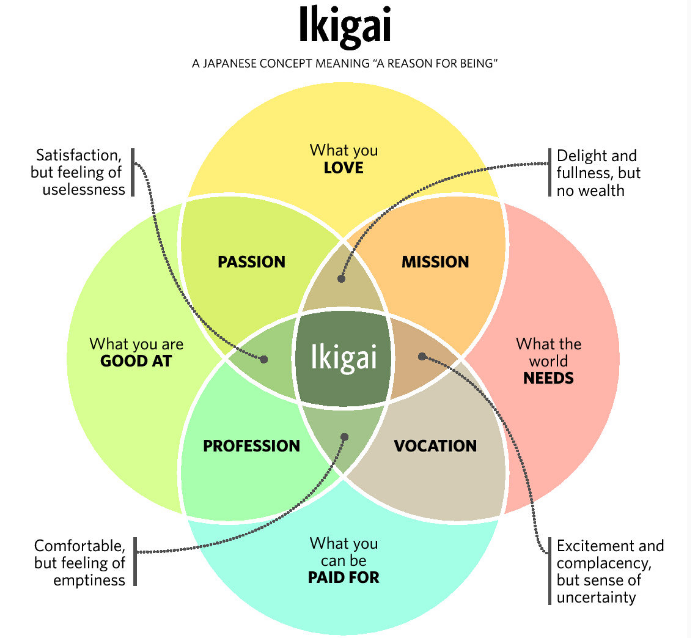 Okinawa, Japan Does Not Have A Word For Retirement.
Today, we're all living much longer and most developed countries have systems to provide pensions on retirement in old age, which may be sponsored by employers or the state. In many developing countries, support for the old is still mainly provided through the family. Actually, it holds true even in the most developed countries. Children still have to take care of their parents.
Today, retirement with a pension is considered a right of the worker and we all want to retire much earlier. Unfortunately, the concepts of retirement based on old assumptions are no longer true. Thinking that we can all afford to retire and that we can do nothing for years on end and travel the world until we pass on is simply no longer the case for the majority. It is now the luxury of very few.
A National Geographic study shows that some of the happiest and longest-living people in the world are from Okinawa, Japan. They tend to live seven years longer than their counterparts here in North America, and demographically, they have more 100-year-olds than anywhere else in the World.
And do you know what they call retirement? Actually, they don't call it anything. They don't have a word for retirement. Literally, nothing in their language describes the concept of stopping work completely. They continue to exercise their 'Reason For Being.'
---
[Coming Soon: Ad Space – promote here]
Example: EMP Renova Worldwide
[See More ad space here – Home Run]
Leave a comment below if you would like to advertise here:
---
What is Your Ikigai?
Can we all agree on at least one thing?
And if so, what would that thing be?
What can we all agree on?
Can we agree that there are far more problems out there in the world than there are competent people to solve them?
Can we also agree that the internet is the most useful tool and also an opportunity for some of us to at least raise some questions about issues that we are concerned about?
The Dalai Lama, when asked what surprised him most about humanity, answered
"Man."
"Man is and always will be surprising because he sacrifices his health in order to make money. Then he sacrifices money to recuperate his health. And then he is so anxious about the future that he does not enjoy the present…the result being that he does not live in the present or the future; he lives as if he is never going to die, and then dies having never really lived."
Learn to read and write again. This time in time in Cyber Space.
Create legacies and just in the plain have some fun.
Make it the realization of what you expect, hope for and deserve.
Use the Internet to gain what you may have missed out on before. The opportunities are endless.
---
What do you love to do?
Make that your passion. What little things of your life bring you to your heart and make you come alive? Is there a subject that completely fascinates you? What could you talk about without getting completely bored?
Ask yourself what were your childhood joys. What relationships have inspired you? What makes you reach out more than others?
As you reflect upon these questions, don't expect that magical bursts of insight will propel you into a life of purpose. There is a slow process of noticing and unfolding that will gradually lead you to greater alignment with that which you love.
What does the World need?
Make that your mission. What breaks your heart or pulls at your heartstrings? What change would you most love to create in the World? What would you give your life for? Different people have different needs & their needs might change after previous needs have been satisfied or as age catches up.
Here's an interesting quote:
"More people willing to go against the norm. It seems nowadays that everyone has the same set plan: finish high school, go to college, find a job. Yet some of the people with the most interesting or successful lives are those who didn't follow the generic life path, like Steve Jobs. " –Source, thoughtcatalog.com
What are you good at?
Make that your vocation. What talents have you cultivated in your journey so far? What do you have that comes most naturally to you? What do you excel at even when you are not trying?
No one gets to where they are without challenges and most will not end up on the journey they originally planned. Perseverance is the decision to press forward during hard times. I learned a long time ago that business and life are about knowing and understanding people and knowing how you can help them.
What can you get paid for?
That will now be your profession. What service, value or offering do you bring, or could bring, that delivers real value to others? You need to bring something that people need or want and are happy to pay for or share some value in exchange.
Many of us may be moving through a dark or challenging time in our lives. It happens. Yes money is important and while certainly incorporating the financial aspects to our lives is mandatory, we also need to pay attention to our mental and spiritual state behind our circumstances. If we are moving with purpose or we are feeling called toward a certain purpose or goal in mind, we can experience our 'Reason For Being.'
---
Our Behaviours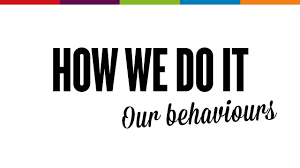 Our behaviours should not be the ones we are forced to take based on the expectations of the world around us but rather they should be the natural actions and spontaneous responses that emerge from a deep and direct connection to our lives.
If there was ever a time in our world where a sense of true purpose was needed, now would be that time. So how do we peel back the layers of the multi-layered pressures of our modern world? How do we discover why we are really here and what we are really supposed to be doing?
Follow your heart, follow your mind and follow your bliss. Don't be afraid to find where it is and don't be afraid to follow it. Where can you make the biggest difference? What is most disturbing to you in this World? What if… Use thoughts like these as a catalyst to propel your actions moving forward. You will come alive.
Philosopher and civil rights leader Howard W Thurman said:
"Don't ask what the world needs. Ask what makes you come alive and do that… Because what the world really needs is people who have come alive."
Let's not forget about a very important thing. We need to follow and develop that which pays the bills each month and allows us to cover the basic necessities of life.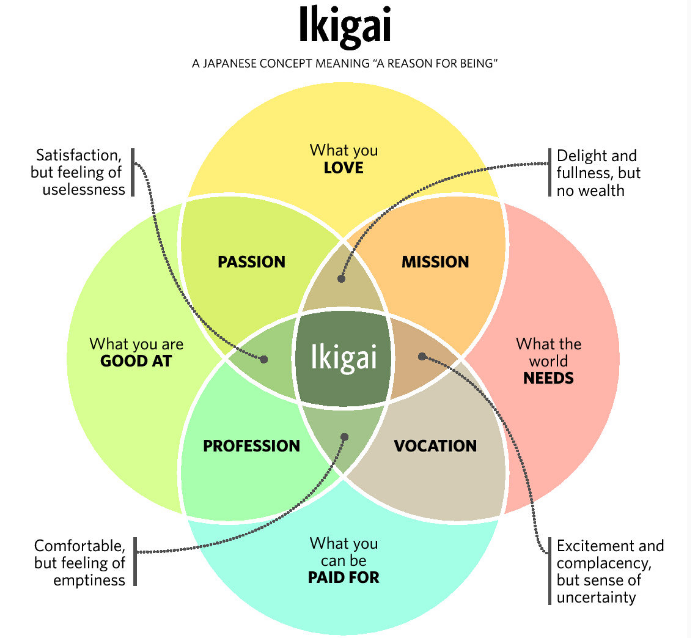 Take a few minutes to write whatever keywords, phrases and ideas come up for you in each circle in the four circle diagram above.
Then look for areas of natural overlap. Reflect on the sum total of these elements and how they may relate to each other. Bring yourself quietly to the centre of the circles and leave space in your mind for whatever impulse or calling may emerge naturally in the coming days….
What is one simple thing you could do or be today that would be an expression of your reason for being? (Hint…You will need a website to express your expressions. Social media is very powerful but not as powerful as you expressing yourself on your own terms and conditions on your very own website).
---
My Ikigai
I am so grateful that I can budget for education and that I have found a home online within that budget at Wealthy Affiliate University.
For less than $700.00 CAD per year, I am destined to make and realize my own destiny.
For less than $2.00 per day, I have multiple storefronts that I own and operate on the Internet.
I love working from home. It makes going out even nicer.
Unfortunately, as of the year 2020, things have changed.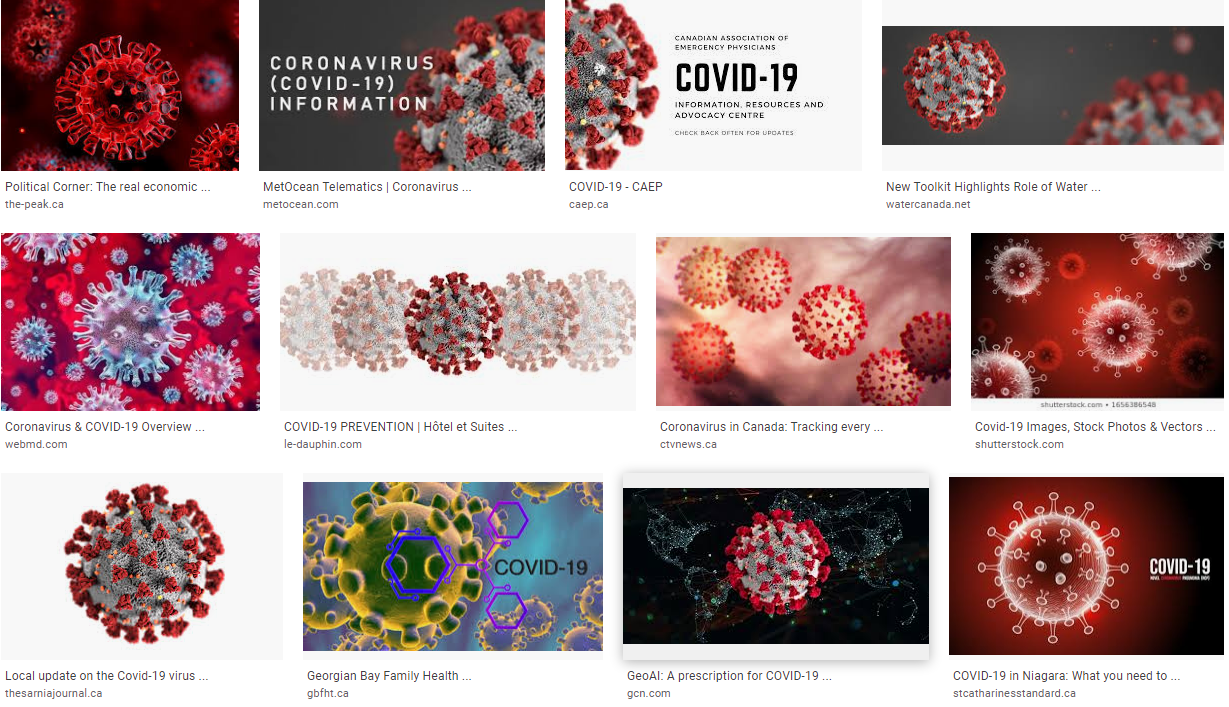 Here is what you will need to have in addition to the $495.00 USD per year membership:
Internet Connection (the more reliable the better)
Desk Top / Lap Top
Knowledge of Google Search
Microsoft 'Word' is an asset
Ability to follow directions. (Account set-up is mandatory)
A good friend that I met just a few days ago asked me if there was something in humanity that surprised me. Right away my mind and thoughts went to the thoughts of the Dalai Lama.
The Dalai Lama said:
"What surprises me most of humanity is 'Man'…
"He first sacrifices his health to make money. Then he sacrifices his money to recuperate his health. And then, he is so anxious about the future that he doesn't enjoy the present…"
The result being, he doesn't live in the present or the future;
He lives as if he's never going to die, and then he dies having never really lived.
Humanity is a term which commonly refers to the human species, mankind as a whole, or sets of qualities which are used to define human nature, the human condition, or to refer to any of the academic disciplines known as the humanities which study human culture.
I learn I put into practice what I learn, I live well and plan to live long and prosper.
My purpose is to live in accordance with the golden rule.
My current profession is undefined. 
---
Completing Your Account Set-up at WA – Adding a Description & Image
Run Time: 11.03
I started my adventure here at Wealthy Affiliate back in 2016. I took a chance with the "Free Starter" membership and followed the directions to get started. The welcome from the owners of Wealthy Affiliate and the person that I accepted the referral from was very warm. They helped me to get settled in and set up a profile and account so that I could now communicate with the huge Wealthy Affiliate Community.
I knew almost immediately that I had found my new home online. When did I know this? Shortly after starting to build my free website complete with hosting. It was not as difficult as I thought it would be because unlike a few other platforms I had tried, everything was available in-house.
Wealthy Affiliate allows new 'Starter Members' to experience 1 full month of 'Premium Membership' for only $19.00. I made the transaction through Paypal. A Paypal account is good to have and is not difficult to set-up and is the WA preferred method for paying out any commissions that you have earned.
Now I had a complete month to immerse myself within the training before making the decision to continue my membership at a monthly rate or a yearly rate.
Monthly membership is $49.00 per month = $588.00 per year.
Yearly membership is $495.00 = savings of almost 2 monthly payments plus has some additional benefits.
Your Complete Business Budget Will Not Excede the $495.00 yearly
Unless you want to build multiple domains which can be purchased in-house for less than $15.00 and include set-up and hosting. I say to budget a maximum of $550.00 per year because you may want to host more than one domain name. The whole process becomes addictive.
If you do not have a major credit card, then you will have to set up a 'PAYPAL' account as indicated earlier. It is very easy. Even if you have credit cards, you should still set up a Paypal account because that is the preferred method to receive payments not only from Wealthy Affiliate but also from other affiliate organizations that you will want to represent as you build out your business with the affiliations of your choice. Most affiliate programs online like to pay out to a Paypal account.
Note: The Wealthy Affiliate Online School of Learning Program (Free Membership) is not readily available in the following Countries.
Being able to make enough passive income to pay the bills and even live comfortably will not happen right away but it will happen. You need to have the patience to wait for the success to grow and you must have the determination to make it happen. Simple strategy and science.
[Note: All pricing is in USD and does not include applicable taxes]
---
Let's Get You Rolling…
Join Wealthy Affiliate
[Full Disclosure: As the owner and developer of this website, Please learn more here.]
Hey, it's been fun putting this page together for you. I hope that it was informative and delivered some insight and value. I hope that you will join the community here at Wealthy Affiliate University and experience first hand what can be accomplished here not only for yourself but also for your loved ones and family.
It is truly a great place to be. Share some thoughts below in the comments section and perhaps even guide me to make this site better and better with what you'd like to see so that you can establish your own 'Reason For Being.'
Your presence here is valued. Ikigai.
---
Make A Comment, Leave A Question, Post a Suggestion
Getting started in anything new can seem overwhelming at first.
There is no real secret to success.
Actually there is and that secret lies within you.
First, you have to want to do. Then you have to do what you want to do.
You will need a yearly budget of about $550.00 USD per year. $1050.00 per year if you want to go "All-In."
The all in is too pricy for what I need at this time. The $500.00 level is what I suggest. Later, you can get it reduced to about $359.00 per year. I am locked in at $299.00 because I got in at 2016 prices.
The beauty of  Online vs Brick & Morter is the cost.
Your host and guide here,
Paul Mindra.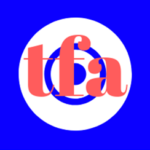 paul@theforensicaffiliate.com
---
---