Wealthy Affiliate Operates As Niche Marketing Inc.
2354 Millstream Rd
Box 18
Victoria, BC V9B 6L2
Business Started: July 07, 2005
Business Incorporated: July 07, 2005
[Full Disclosure: As the owner of this website I am obliged to let you know know how I make money if any by you using this site.  please, learn more here.]
Better Business Bureau file opened: October 03, 2010
Niche Marketing Inc., located in British Columbia, Canada, has an A-minus rating on the BBB website.
With over 2 million members served and counting, they have less than 10 complaints total (most of which were accidental). Learn more at the link below.
Principals:
Carson Lim – President, Design Chief & Co-Founder.
Kyle Loudoun – Vice President, Marketing Chief & Co-Founder.
Products & Services:
Wealthy Affiliate offers new and aspiring entrepreneurs assistance in building websites, getting search engine rankings, and generating revenue. They offer expert training, support and coaching along with the essential tools needed for starting a successful business online. They are 'The Real Deal.'
---
Starting A Line-Up Online.
Brought To You By The Forensic Affiliate website.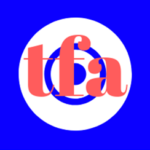 paul@theforensicaffiliate.com
Table Of Contents
Faciendo Discimus – 'We Learn By Doing'
Ryan's Take – 2014 Video – Run Time: 1.17
The Evolution Of Wealthy Affiliate 2005 – 2008
2010 – 2012: Wealthy Affiliate Leaves The Competition Behind
2013 – A Monumental Year
2014 – 2015: More Training & Security Added
2018 – What's Been Going On?
August 2018 Update – SSL for all sites including 'Siterubix'
September 2018 Update – Wealthy Affiliate Goes Mobile
October 4th Update – Site Comments 2.0: A significant Update Is Introduced
October 24th Update – Wealthy Affiliate were sued. They stood up. They prevailed
How To Create Success – The Wealthy Affiliate Way
2019 – What's been going on? 
The owners of Wealthy Affiliate continue to keep their members in the loop through regular posts and updates. Below are some highlights of the technological advancements (2019), ongoing encouragement and support that is the Wealthy Affiliate 'Open Education Project.'
New Order Page at Wealthy Affiliate – Kyle Loudoun
Becoming A Super Affiliate in 2019  – Kyle Loudoun
Another update to Site Comments 2.0 – Kyle Loudoun
New Platform Launch – Affiliate Programs – Carson Lim
Kraken Image Optimization Now At Wealthy Affiliate – Carson Lim
Video At Wealthy Affiliate Gets A Huge Facelift – Carson Lim
Blogs of Encouragement and Wisdom
View all Blogs by Kyle Loudoun here.
View all Blogs by Carson Lim here.
2020 – A New Decade
---
'Faciendo Discimus' = 'We Learn By Doing.'
Hi, my name is Paul Mindra and I welcome you to this information, service and affiliate website, "The Forensic Affiliate."
I will be your host and guide here. I am a former Professional Chef of almost 2 decades with 2 decades of related experience. I have been online since 2016.
There is no secret to getting started online.
There is no secret to getting started online. You have to have a website to post things you already know and you have to be willing to follow a plan of ongoing learning to find out and post the things you already do not.
My objective as your host and guide here is to expose to you, one of the most powerful Website Building Platforms in the World and a Hosting Experience you can feel safe running your businesses on far into the future.
Rather than doing a 'Review' of Wealthy Affiliate (you can find thousands online), I am going to share with you first-hand knowledge of what makes the wealthy affiliate and The Wealthy Affiliate Open Education Project a very viable option for someone that has the ambition to get something started online and to do it within a budget that they can easily afford.
Whether you are new to the world of 'Internet Marketing,' or you are a seasoned veteran, there is always going to be a learning curve. Why? Because of the nature of the Internet. It changes very fast.
Welcome.
---
Is The Internet Actually 'Real Estate?'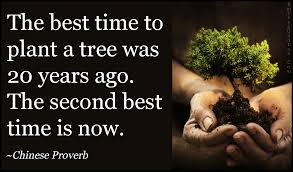 I view the Internet as a place to claim your virtual domain(s) as home(s) in the same way that you might buy a home or homes on actual streets.
Unlike 'On Street' real estate, online real estate is inexpensive. It is our sweat equity that will make the value rise. Our ability and willingness.
I understand that websites are sold for millions of dollars or other forms of value. I also understand that websites and domain names can be flipped to make fast money.
I learned before coming here that Making Money Online  "dark side and sophisticated marketers"  and building long term Equity requires more education, specialization, training, and learning.
That is the Wealthy Affiliate approach to long-term success and they have been proving their approach on a daily basis since when they first opened their storefront back in 2005.
An old Chinese proverb says:
"The best time to plant a tree was 20 years ago. The second best time is now."
Most people come online to make money fast and they leave unhappy because they, in fact, have made others money real fast.
Wealthy Affiliate is my passion hobby.
Find your purpose. The Japanese call it ikigai.
---
Ryan's Take – 2014
I'd like to share the following Video made back in 2014 by Ryan, regarding the platform that I am going to be sharing with you here on this site as the first step on your journey to online success:
Video Run Time: 1.17
The Six Level free training that Ryan mentions is now a complete 10 Lesson Online Certification program. And yes, it is still FREE.
[Update March 3rd, 2020 – Due to overwhelming participation, the number of 'Free' sites (including hosting) for 'Starter Members' is now limited to 1 and the bandwidth will be made available for 6 months before an upgrade to Premium Membership is required. If an upgrade to premium is not made within that time period, then the bandwidth will be made available for the next 'Free' member.]
In addition, Wealthy Affiliate has added a 10 lesson 'Affiliate Bootcamp Training Module' that has one of the most lucrative "recurring commission structures" in the Industry. This training is designed for those that do not have a Niche right away, but would like the opportunity to 'Earn' while they 'Learn.' And yes, this training is also completely free.
Wealthy Affiliate [University] is all about Community.
They have one of the most powerful Website Platforms in the World and a Hosting Experience you can feel safe running your businesses on. No need to shop for a Domain elsewhere. Their fully integrated  Domains, with free SSL Certificates, come with complete management within the SiteRubix platform.
The Education at Wealthy Affiliate isn't just simple, it's better in every single way. From the moment that you enrol, you will be taken through their state of the art training platform, step by step.
What is your idea of Success?
Everything you need to create and grow a business to any level online is included. The only missing pieces are you, your desire, your drive and your dedication to succeed.
---
Introduction To Wealthy Affiliate
The Wealthy Affiliate is not new. It was created in 2005 by a couple of ambitious young men who met while at University in British Columbia, Canada. They became good friends and shared a lot in common as both were enrolled in the Computer Science program and both had been Affiliate Marketers selling other people's products since around 2002.
In 2005, they launched Wealthy Affiliate as co-founders and it was created as an initiative to help people succeed online.
Wealthy affiliate started off as a Keyword List membership website that offered keyword lists to Internet Marketers in many different niches and nothing more. Wealthy Affiliate members were paying $359.88 per year ($29.99 per month) for this 'Keyword' service and received one keyword list per week.
Since then, Over 1 million members have been served through the Wealthy Affiliate Program which has now evolved to become an "Open Education" learning initiative that is revolutionizing the way people learn the intricacies of the Internet and build businesses online. Almost fifteen years later, the Yearly membership at Wealthy Affiliate remains at $359.00
---
Meet The Owners.
Marketing Chief / Co-Founder Kyle Loudoun
"It all started back in 2002. That is when I got my start within the vast world we have come to know as the Internet. I guess you could say I am a serial entrepreneur as I dedicate a component of every day to "thought development" within the technology world…."
"…I am in my glory when I can help someone achieve something they never thought was possible. Wealthy Affiliate has granted me this opportunity and over the years I have been able to help 1,000's of people create flourishing businesses from nothing…."
"…Over the years I have naturally become the most interested in the idea development, authoring, and marketing aspects of the Internet business, and my day to day tasks involve working in these areas as well [as] spending a good deal of my time hanging out within the WA community. There is something to be said about Paying it Forward, and there is no better feeling…."
"…You will see me frequently posting, chatting, helping others, uploading videos and training, or adding courses within the community…and in my spare time I enjoy reading, being active, travelling the World, and of course, being on the Internet." -Kyle Loudoun.
---
Design Chief / Co-Founder Carson Lim.
"I have been an avid Internet marketer since 2002 and started as an affiliate selling products and services online for various companies. My formal training and background is in Computer Science. Wealthy Affiliate went into development soon after graduation of College where Kyle and I met, and it has been our full-time passion since 2005…."
"…I enjoy being involved in company start-ups and challenging the limits of what can be done with technology and social education platforms. Using technology as a solution to educate people is exciting and where we continually push towards excellence within Wealthy Affiliate…."
"…I am involved in many sports, I thoroughly enjoy being active, and I love to travel. You'll find me running my businesses from my laptop or iPad from anywhere in the World. I love interacting with members of the Wealthy Affiliate [Community] and constantly hover between Wealthy Affiliate Live Chat, my Blog, and within the many discussions offering support and coaching." – Carson Lim.
---
The Evolution Of Wealthy Affiliate: 2005-2008
2005 – "From Humble Beginnings Come Great Things."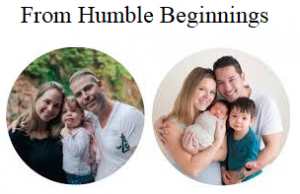 These two young visionaries knew that they were onto something with their Keyword lists. Their members loved what they were doing and wanted more.
Once the membership had grown to about 50 or so, they realized that they had to create some kind of communication medium for the growth. So, they added a forum to their website for the members and at this time hired their first full-time employee to oversee it.
Now that they had a fixed audience, the next step was to add more value by adding training modules so that they could help their members how to best use the keyword lists to drive traffic to their own websites. Everything was based on what the Industry needed and what its members wanted.
---
2006 – Monthly Membership Price Increase.
Because they added value and the value was being received positively, in 2006 the monthly membership rate of $29.99 was increased to $39.00 but they maintained their yearly membership rate at $359.88. So this meant that if you wanted to stay monthly you would now be paying $488.00 yearly. Or, if you were a monthly member you could just convert your account to a yearly membership and save $108.12.
This increase was justified to hire more full-time employees and acquire more Dedicated Hosting Services.
Many monthly members that understood the value and were serious about building their empires online went from being monthly to yearly. Calculated success takes time.
---
2007 – Proves To Be An Ground-Breaking Year.
They started out with a few servers from Plesk and a website builder known as Siterubix. Siterubix launched at a time when another company was gaining momentum. That company was called WordPress and at its core was Open Source.
Plesk, back then, was a commercial web hosting platform with a control panel (version 8.0.1) that allowed a server administrator to set up new websites, reseller accounts, e-mail accounts, and DNS entries through a web-based interface. The server administrator, in this case, was Wealthy Affiliate.
Siterubix and WordPress were going to be the foundation moving forward because the term "open source" refers to something people can modify and share because its design is publicly accessible.
---
2008 – Minor Set Back – Community Growing Too Fast.
The Wealthy Affiliate team worked very hard in 2008 trying to develop Siterubix to Siterubix 2.0 but decided to put it on hold to focus a bit more on a few other things that were a bit higher on the priority list i.e. the explosive membership growth. Good problem to have right?
They had spent hundreds of thousands of dollars on the Siterubix project, so it was not completely off the table. It was just moved behind the scenes at this time and given a slightly lower priority.
---
July 2008 – The Wealthy Affiliate Credit System
In July 2008 'WA Gold' was launched. Each member was given a certain amount of "gold" but a member's own gold could not be cashed out. The idea was you give out small portions of your own gold to members that offered value in the community. At the end of the month, a member could cash out the gold he had received from other members.
The Wealthy Affiliate more than 10 years later, now have a credit system based on two types of credits, Cash Credits & Community Credits.
---
2009 – Wealth Affiliate Hires More Key Team Members To Handle Growth.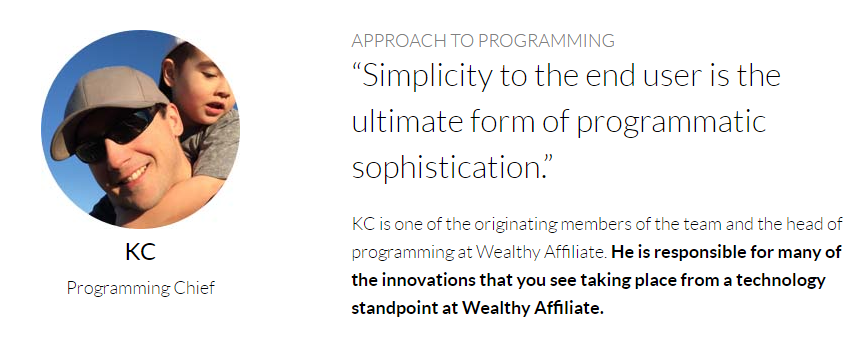 ---
2010 – Wealthy Affiliate Leaves The Competition Behind.
By the end of 2010, the team had successfully created a training centre complete with videos, tutorials and course type training. They now had their own hosting network, their own website builder, they had the forum and yes, they never let go of the foundation of their business, their keyword lists.
The forum was re-launched as a blog in 2011. The same year, 'Internal Live Chat' was launched as a means for members to communicate with each other in real-time. Yes, live chat came with a few problems that were not anticipated initially but were resolved very soon.
---
2011 – 'WA Chat' Gets a BIG Upgrade!
The team at WA have been working in the background on many upgrades with their live chat platform.
The chat window is now larger and it allows Wealthy Affiliate to display a real-time list of what chats are happening at WA.  There is no need to open and close windows anymore, and members can flip between their chats right within a single window.
---
2012 – A very Busy Year Behind The Scenes.
---
2013 – A Monumental Year – Siterubix 3.0
"Private Messaging" is launched so that members can now private message each other and more importantly, behind the scenes work going on Siterubix 2.0 is now complete and it is officially re-launched as Siterubix 3.0.
Their free Website Builder is an absolute hit.
Try It Out. This is a very powerful Website building tool.
[Full Disclosure: Name, Email, Username, and Password required to use this function. Credit Card or Payment Information is not required.]
Watch the video "How To Build A Site For Free' here.
---
2014 – 2015
Focus Is On More Training & Online Security.
In 2014, a new system for "bookmarking" content inside the WA platform is announced and Level 5 Training, "The business of content- Achieving maximum success through content creation" is launched.
By 2015, "Security" is becoming a huge issue in the Internet World with "Hacking" & "Spamming" being on top of the list. WA stays ahead of the game and rolls out an update which massively improves the security of the websites on their 'Siterubix ' hosting platform.
"Live chat" is updated again to be more robust, mobile and user-friendly. Processing power has to be increased to facilitate the huge influx of new members coming on board. They also launch a groundbreaking credit system for getting comments on member websites. It is called "Site Comments."
---
2016 – Another Very Busy Year Behind The Scenes.
January: 2016
Introducing Site Domains.
"…For the past 10 years, WA has been building with the goal of allowing the most people possible (everyone) to be able to build an online business. One of the challenges has always been technology and getting people over the fears and difficulties of building the foundation of their business (their websites)…."
March: 2016
Wealthy Affiliate launches "The WA Credit System."
The WA Credit System is an internal currency that allows WA members to earn 'Cash' & 'Community Credits' that can be used within the Wealthy Affiliate platform.
In March, Wealthy Affiliate also launches 'Domain Transfer.'
'Transfer a Domain' is a system designed to fill the last MISSING link that makes WA a totally complete website building platform, removing one of the biggest technological hurdles people face, transferring a domain.
Transferring a domain from a registrar is not the same as pointing your domain's DNS. A domain transfer is actually moving the domain to another registrar. For example. If you originally purchased your domain at Namecheap.com, you can now transfer that domain over to the SiteDomain platform at Wealthy Affiliate where all features of the domain (including payment and renewals) are handled right there.
---
I came on board in May 2016.
I came on board as a free member on May 05, 2016. I will never forget that day. Just one month prior, I had enrolled in a "FREE" (It really wasn't free) 14-day course online that was going to teach me how to make lots of money in a very short time. It was called 'Project Breakthrough.'
I completed the course, learned some insight into the World Of Internet Marketing but did not pursue it. It was going to cost me over $5,000.00 to get the up-sells and all of this hype was just leading into an MLM (Multi-level) structure.  'Project Breakthrough,' no longer exists. Need I say any more about 'Shiny Object Syndrome?'
"Shiny object syndrome is the entrepreneurial equivalent of a small child chasing after shiny objects. Once they get there and see what the object is, they immediately lose interest and start chasing the next shiny object." – Source Entrepreneur dot Com.
Upon arrival here at Wealthy Affiliate, I was nervous and a little bit anxious but by day 2, I knew that I had found my home. Before my 7th day of free training ended and being welcomed into this most welcoming community,  I upgraded to premium for only $19.00 for the next month. This was my next test to make absolutely sure that I would make this work.
Well, I realized that I would in fact make this work and before the month ended, I had upgraded to Yearly Enrollment and locked myself in at Wealthy Affiliate University for only $359.00 per year for life.  My biggest reason was due to convenience. Everything that I needed was under one roof (no outside upsells) and I could chart my course at my own speed.
I now had focus and discovered the 'missing piece of the puzzle' and no, it was not the next best 'shiny object,' it was the ability to build my storefront, my story, my real estate online backed by the education and support to build it. I had now grown up to be able to leave temptation and the desire to 'Get Rich Quick' behind.
I felt completely relieved…almost a state of Bliss.
Moving forward…
June: 2016
Wealthy Affiliate introduces "New Private Messaging."
This is introduced for the Premium Members Only which means that only 'Premium' members have access to this section of the platform. It actually makes sense.
In addition to the new 'Private Messaging' system, Wealthy Affiliate introduces an internal security measure labeled 'SiteProtect.'
"…Bots (computers) are the foundation of the spam ring out there and they are able to quickly find and attack any website. There are specific bot networks that focus on finding WordPress websites and exploiting many areas that are susceptible to accepting spam content…." – Carson Lim.
"Plugins are not going to protect you at the same level as SiteProtect"
August: 2016
The Wealthy Affiliate Engine Is Full Speed Ahead.
The Wealthy Affiliate Community is bustling, literally. There are tens of thousands of communications between members on any given day. Carson and his team release a 'pop-up' box of all the WA members whereby any member can leave another member a message simply by hovering over their image.
November: 2016
As 2016 comes closer to an end, Kyle, Carson and the team announce that two more updates are scheduled for the beginning of 2017:
SSL Secure Certificates are Coming to WA – And they are FREE; and,
A new Wealthy Affiliate Profile Makeover – Introducing WA Badges for accomplishment is introduced.
---
2017 – The Momentum Just Keeps Going.
Free "SSL Certificates" are released for our websites. This meant that any domains that we owned went from HTTP to https. I was totally impressed with the Wealthy Affiliate and knew that the decision I had made to be here was the right one for me.
Training is redesigned. The focus becomes more on education in line with the "Open Education Project."
WordPress Website building takes a huge leap forward. Updates are made to the WA 'Sitebuilder' and the process of building a WordPress Website on the Siterubix platform becomes much easier.
"Site speed' takes WordPress website speed into uncharted territory. A fast loading website that is always up to date offers the best possible user experience for both Mobile and Desktop users. Google likes this too.
"Site content,' a most powerful writing tool is implemented. Building websites means publishing good quality content that is free of grammar, spelling and sentence structure mistakes. This improvement also allows for the tracking of progress and indexing status of the written work in Google.
"Jaaxy 3.0" is released with a new look and bright future. It has been recreated from the ground up. It's faster, easier to navigate, and offers more accurate and helpful keyword suggestions. An overhaul on the Siterubix platform is made for this new release.
Site content 'Images Platform' is released. Over 1 million optimized high-resolution images completely free and Creative Commons ZERO means that members can use these images on their websites in any way that they want, including commercially without any attribution.
Jaaxy is Now the Official Keyword Tool of Wealthy Affiliate and 'Next Level' Video Technology, New UX (User Experience) and much more are slated for 2018.
---
2018 – What's been going on?
Check it out by clicking on the image below.
As you can see, the team at Wealthy Affiliate is always busy behind the scenes making improvements that help to maintain its position as an industry leader and an awesome program to be involved in.
2018 marks the 13th year in Business for Wealthy Affiliate. They have come a long way from where they started as just a 'Keyword List Membership Site,' and they continue to improve every year.
---
August 2018 Update:
SSL Certificates for all sites including 'Siterubix.
SiteRubix Websites Welcome SSL!!
The team at Wealthy Affiliate has just released a major update to the website building experience at WA which makes all websites at WA for ALL members (Starter and Premium) more secure.
Wealthy Affiliate has always been big supporters of a secure Internet and with their update today, August 30, 2018, all websites on the hosting platform can now have SSL certificates at no extra cost.
This is a Big Deal.
SSL stands for Secure Socket Layer and it's a layer of security that is added to websites that encrypt the communication from a browser to the website.
For example, if you're at Starbucks using WIFI and you log in to your website, your browser sends your password to your site. If you have SSL turned ON, then that password is encrypted and no hacker or malicious software can intercept and capture your password.
"You can rest assured that with SSL turned on that data flowing from the browser to your website is secure. Your visitors can also rest easy entering data, and you can rest easy entering data to your site, because of this extra layer of security. This can drastically increase communication, engagement, and trust of your site." – Carson Lim.
Read the entire announcement here.
---
September 12, 2018 – Update:
Wealthy Affiliate Goes Mobile
"Today marks a long-awaited and incredibly important milestone in our history at Wealthy Affiliate. I am really excited to announce that Wealthy Affiliate is now Mobile Ready and mobile device users will get to experience our brand new responsive design!" – Carson Lim.
As I have said before, the only thing that is constant on the Internet is change.
Access to the internet has changed in a number of ways that could not have been imagined only a decade ago.
Access which was only available through a desktop is now available through:
Tablets
Laptops
Gaming devices
Phones and even
Watches
Mobile devices are becoming increasingly popular (51.2 percent for mobile vs 48.7 percent for desktop) as a way for visitors to find our websites. Having a website that is optimized for devices like mobile is probably the next important step in website development.
Read Carson's full Blog Post Here.
---
October 4th, 2018:
Site Comments 2.0 – A significant Update.

"Today we're happy to announce that one of our most highly used integration platforms to the website building process has been fully updated and is available now…."
"…At Wealthy Affiliate, we have long understood the importance of engagement on a website to not only help with building trust, validity, and legitimacy with your content but also how discussion plays a huge role in the world of SEO!…."
"…We understood this years ago and created a platform called SiteComments which provides a medium for people to spark discussion on their sites from others here at WA. SiteComments was groundbreaking in terms of the technology that was required to pull it off and we were extremely happy with how well-received and widely adopted it was with the WA community…." – Carson Lim.
Please read the entire post by Carson Here.
---
October 24th, 2018:
Wealthy Affiliate Was Sued. They Stood Up. They Prevailed.
Back in 2015, just a few days before Christmas we were sued by a company called MOBE, Ltd on the basis that we allegedly defamed them within an article called "Another Obvious Scam", that I researched, wrote, and then published in January of 2014.
Read Kyle's Full Explanation Here.

Back in January 2014, Kyle Loudoun (Co-Founder of Wealthy Affiliate)  wrote a review titled "Another Obvious Scam" that he had researched well and then published on a company called MOBE (My Online Business Education).
January 30, 2014, by Kyle 378 Comments
Name: My Online Business Education (MOBE)
Website Url: www.mobe.com
Price: $49 + 19.95/mth + upsells (up to $29,997)
Business Location: Malaysia
Owner: Matt Lloyd
Recommend For: People With Substantial Budget
In that review, Kyle explores whether  My Online Business Education (also referred to as MOBE) is a legitimate opportunity or another run of the mill Internet scheme?
He provides some valuable insight by offering facts that walk a potential opportunity seeker through the various aspects of the program.
The MOBE program is also referred to as "My Top Tier Business Empire," and "My Online Business Empire" and came complete with a number of domain name changes.
Within his review, he goes on to explain exactly why many folks share a negative opinion on this program. He goes on to explore exactly what this system involves and what Matt Lloyd and the team over at MOBE are offering to their members and how they are building a business by offering products that cost tens of thousands of dollars.
His message was quite simple, forward-thinking and not defamatory in any way:
"At the end of the day, it is you that works very hard for your money so before you invest it into any program online, you should try to understand how something works and how much outlay of money is involved…." -Kyle Loudoun.
---
January 10th, 2019:
New Order Page at Wealthy Affiliate – New Payment Options
For the beginning of 2019, the team at Wealthy affiliate roll out new payment options for the Wealthy Affiliate Membership Plans.
When Wealthy Affiliate first started back in 2005, they offered only a monthly plan. Later, a yearly membership level was added which offered tremendous savings over the monthly premium. The Free Membership still remains in place for everyone to 'Try Before You Buy."
"Formerly, as a Starter Member, you were forced into purchasing the first month $19 discount (if you joined in the first 7 days), or $49 if you purchased beyond that. There were MANY requests to go yearly right away, so we felt it was a good idea to offer this to everyone right away…."
"We also have had many requests over the years for a shorter-term purchase, as in "half a year". So we have also introduced the 6-Month Membership option to the mix. As a Premium Member, you now have the choice between monthly, 6 months and yearly." – Kyle Loudoun.
Read the entire post by Kyle Here.
To Sum Up The Premium Membership Plans…
Monthly Membership: $49.00/month equals $588.00 per year. Try your first month for only $19.00 (Recommended).
6 Month Membership: $39.00/month equals $234.00 every six months or $468.00 yearly.
Yearly Membership is the best deal at $359.00 which equals out to $29.92/month (Best Option).
Even better is that once a year during 'Black Friday' week we can purchase a yearly membership for only $299.00. This is what I have done and locked it in at that price for as long as I choose to remain at Wealthy Affiliate University.
---
March 18, 2019:
I Want To Make You A Super Affiliate In 2019 – Kyle Loudoun
"Today, I would like to announce the re-release of something that I did last year because it was such a huge success. The Super Affiliate Challenge 2019! I want to help YOU become a Super Affiliate in 2019, create a full-time income online, and ideally get you to a point in your business where you are sitting with us in Las Vegas at our annual, and very exclusive, Super Affiliate Conference." -Kyle Loudoun.
Requirements:
You Need to willing to work hard;
You Need to dedicate A Full Year of effort; and,
You Need to be able to take direction and also be resourceful and creative.
Read The Entire Post & Member Comments Here.
---
April 15th, 2019:
Site Comments, A Constant Focus on Improvement.

The problem?
'Anytime you add a financial element to a platform there are going to be those that try to game, abuse, or "trick" the system into thinking you are authentically using it. When in reality there is actually financial motivation as the driving factor….'
'…Because of this, and because of everyone's useful, insightful, and thorough feedback on the issues with the platform, we are making some much-needed changes to the Site Comments platform which will curb this sort of "low quality" activity.' -Kyle Loudoun.
---
May 16, 2019:
New Platform Launch: Affiliate Programs

After almost 2 years of development, The team at Wealthy Affiliate has officially launched the Affiliate Program Platform here at Wealthy Affiliate. This is something that they have wanted for some time now and they are excited to finally make it available for us to use!
Finding 'Affiliate Programs' can be difficult. Conventionally, these programs are spread out everywhere on the Internet and to find affiliate programs we typically had to do a Google search or rely on searching through multiple affiliate networks to find a program that works for us.
Wealthy Affiliate wanted to change that.
So, 'The Team' created an environment that allows affiliates to search and find relevant affiliate programs, to give them a medium to communicate feedback or reviews about particular affiliate programs they are involved with, and to follow and manage affiliate their list of programs they are interested in or involved within one place. Wow! that is a lot.
Introducing the Affiliate Programs Platform.
The Affiliate Programs platform here within WA now exists.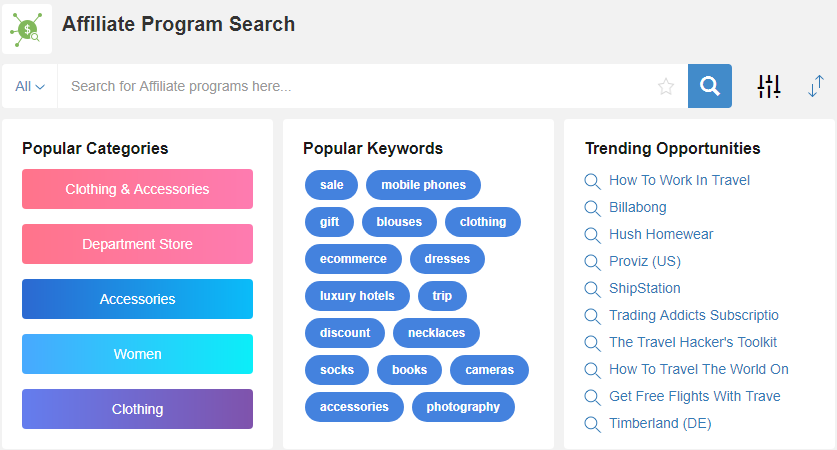 We will now, see a brand new menu item within the side menu labelled "Affiliate Programs.
"This is where we are going to access the brand new form and where you will be able to search, find and manage your affiliate programs moving forward.
Here is the direct link to the platform here:

==> Access the Affiliate Program Platform
"This has been a brainchild of ours for many years. We have never seen an affiliate search tool that was useful or one that actually had decent quality affiliate programs within them. Our focus with this platform is going to be to reward high quality and actively managed programs, and to limit exposure to programs that are lower quality or that don't have active support behind them…."
"…There are close to 1.8 million aspiring and successful affiliate marketers that have joined WA since 2005, and these numbers are growing at a faster rate than ever. We want to provide affiliates with every opportunity possible while maximizing efficiency in every aspect of their business…." [-Carson Lim]
Researching and managing the affiliate programs that we are part of has never been easier, and as this platform evolves. I think we are going to be really excited to see what new opportunities this will represent for us as an affiliate marketer.
Wealthy Affiliate is most the comprehensive platform for educating and equipping affiliate marketers for success online, but the "affiliate program" element has been completely segregated from the platform & community here.
Until today.
---
July 4th, 2019
Kraken Image Optimization Now At Wealthy Affiliate.
"Hi Everyone,
Today I am really excited to blog about a technical update we have been working on for quite some time. As many of you that have built websites at WA in the past know, image optimization is incredibly important to the success of your business. Slow loading images on your website are in many cases the sole culprit of poor user experience, and worse yet, Google will punish your website in terms of rankings and exposure if you have a slow website." – Carson Lim.
Are WordPress plugins for image optimization a good option?
WA websites come with EWWW image optimization with every website install. EWWW is a solid plugin and there are no issues with it as long as the user is happy. All new websites, from this day forward, will have a new image optimization platform.
"Kraken is an image optimization company and they are by far the industry leader in terms of image optimization. We have actually been using them for several years now for optimization done on our end and within internal platforms here at Wealthy Affiliate."
Read the entire announcement by Carson Lim Here.
---
July 23rd, 2019
Video At WA Gets A huge Facelift
As each week passes behind the scenes, the team at Wealthy Affiliate is consistently rolling out new "code." Each and every week is one of improvement, with some projects being visible within the community, and other significant projects i.e. design, and speed improvements, for example, are quietly being improved in the background.
"As we see technology around us that is better than what we are currently offering, or as we come up with our own in house programmatic advancements, we push forward with them and we do so very quickly. Our latest update is a shift to Wistia, which we feel are the leaders in the video space…"
"…As we see technology around us that is better than what we are currently offering, or as we come up with our own in house programmatic advancements, we push forward with them and we do so very quickly. Our latest update is a shift to Wistia, which we feel are the leaders in the video space." -Carson Lim.
Continue reading the entire post here.
---
The Ethos of Wealthy Affiliate.
"Wealthy Affiliate was built off the core idea of helping people succeed online." – Kyle & Carson.
As you learn more and more about how to do business online and as you begin to see your own personal business take shape, you are going to be able to help others in the same way that you have been helped. It is the purest form of 'Pay It Forward' anywhere.
WA is the largest community in the world of aspiring and very successful Internet entrepreneurs. It is a platform that encourages engagement with new people, making connections, networking and creating new friendships.
There are lots of Internet Marketing and Business Building programs and platforms available on the Internet but none are as cost-effective as the Wealthy Affiliate Platform. After every search during my 'due-diligence period' of almost 3 years looking for the right opportunity online, my heart and mind kept leading me back to Wealthy Affiliate. Education and learning new things are important to me. Honesty, Integrity and Good Will are important to me. Giving back what I can to help others is important to me. Becoming an online success through The Wealthy Affiliate is important to me.
Their Success is based on Community working together to pass things forward for helping people find their way. More and more people are turning to the internet looking for security because their security has been lost. Wealthy Affiliate is a possible solution.
---
Is Wealthy Affiliate A Good Option For You?
I have learned that success online is at the core a 4 step process, and nothing more as long as you have a desktop or a laptop and an Internet connection. That along with desire, dedication and a drive to learn to succeed and take action is all that is required. You will also need some 'seed money' to plant your business roots.
Free is good to try, and I totally believe in it. Just make sure it is totally free and that you are not putting your payment information in someone else's hands. I do not, by the way, believe in the $1.00 free trial because that is a contradiction in terms.
Unfortunately free will never be the same as when you have a vested interest. When you have some 'Skin' in the project, you tend to take it a bit more seriously. I'm going to outline your 'Total Cost' to start your business online for the first year. And yes, definitely get started for free.  From the chart below you can see that that the Monthly Membership is $49.00. My recommendation is to go yearly as you ease into the program at $359.00 and save yourself $229.00 per year moving forward.
That $229.00 can buy a lot of very valuable website domains if you know what I mean.
---
Compare The Starter & Premium Memberships at Wealthy Affiliate: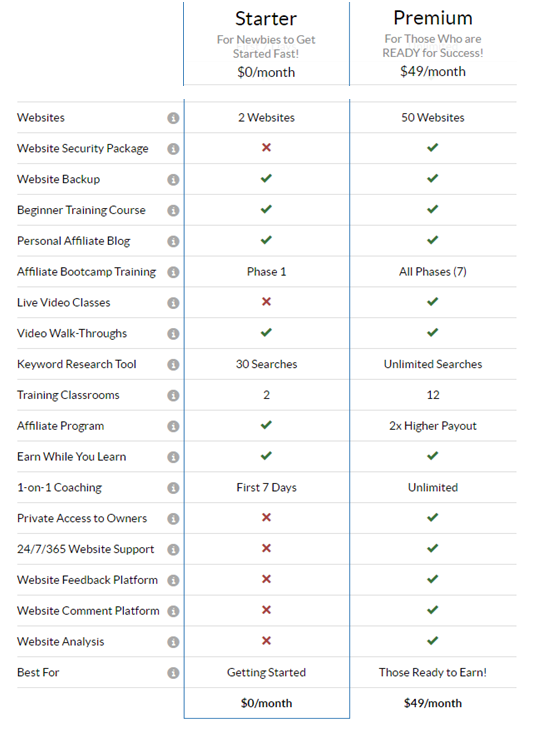 Everything that you will need to launch and build your business online is included all under one roof. The Starter membership allows you to create 2 websites using the 'Siterubix' platform complete with hosting. No additional costs are needed to take a complete test drive.
The premium membership allows you to have 50 websites.
25 of these are Siterubix websites and there is no additional costs to create, host and run these. I will show you later on (after you have enrolled), some strategies on how to use these 'Free Siterubix' websites to put yourself into a positive cash flow situation as soon as you have learned how to build a professional website and never again have to worry about your tuition fees.
You can also have up to 25 DOT.COM, DOT.NET, DOT.ORG etc., websites which can be purchased internally from Wealthy Affiliate and they include the hosting. The number of website domains that you choose to build is your only additional costs and are very reasonable compared to others within the industry with the average yearly cost per domain including hosting is approximately $14.00 each.
Update – January 2019.
New Payment Options at Wealthy Affiliate Added
For the beginning of 2019, the team at Wealthy affiliate roll out new payment options for the Wealthy Affiliate Membership Plans.
---
Compare Domains To The Industry:
We all have a hobby or interest that gets us excited and perhaps even motivated when we think or talk about it. It only takes one idea to create a very successful business online. But how do you get your interest in front of an audience?
You will need a website complete with hosting, security, training and much more. Not just any 'cookie-cutter website,' but a personalized 'Authority' Website like this one. One that you have complete control over.
---
Compare Hosting & Management: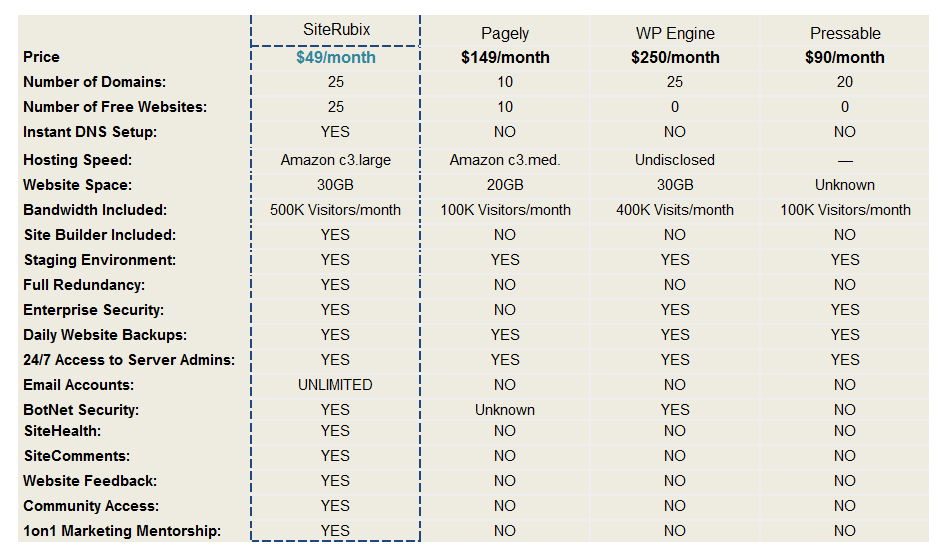 Think of your website as the 'Storefront' for your business. Building the structure of your very own website is made simple within Wealthy Affiliate. Building out effective content is a little bit more difficult but made much easier with the step-by-step training that you will be learning, receiving and sharing.
You will need to use proven strategies to build traffic to your website. People are your business. Without people, you have nobody to sell or advertise to. After learning all about the most current traffic techniques and how you can get an abundance of relevant customers to your website, you will come to understand that your revenue sources are unlimited.
Once you have traffic, you will need to 'Monetize" (make money) from this traffic. This eventually becomes the fun part. Without spending a dime, you can promote all the top brands in the World through Affiliate Programs using Wealthy Affiliate as your trusted home base. But you cannot do this without your storefront, meaning your website.
Just like you, I was scouring the Internet looking for options. I wanted and needed the one that was most cost-effective and effective in its workings. Yes, Wealthy Affiliate University.
---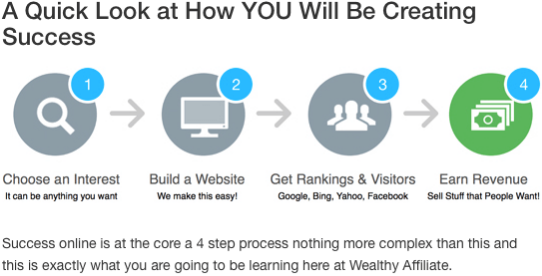 You will need to:
Choose an Interest. It can be anything that you want. WA teaches you how to transform your ideas into profits. If you don't have anything specific to start, you can promote Wealthy Affiliate itself as I am doing here. Their 'Affiliate Program' is a mastermind in itself. More on this later on another post.
You need to build a website. Wealthy Affiliate makes it easy all under one roof;
You need to get Rankings & Visitors. The Wealthy Affiliate 'Open Education Project' is probably the only one that can teach you how to drive traffic without spending a penny through Organic Content Building; and,
You need to Earn Revenue. This is done by providing people with what they want or at least a solution for what they are looking for.
Do as I did before taking the plunge with anything online. Ask yourself some questions.
Can I try this product or service completely for FREE as advertised or do I have to give them payment information? If they ask for payment information for something advertised as FREE, it raises a Yellow Flag for me. Not Red but Yellow. The Free Membership at Wealthy Affiliate does not require a Credit Card or Payment Information.
Is this product or service designed for beginners, intermediates, advanced, or all three? If it is designed for all three, then I know that I can continue to learn and the price of education is invested in me.
Is the company offering the product or service reputable? I have nothing against 'start-ups' but feel more comfortable with a company with history. Wealthy Affiliate has been building success stories since 2005.
Does this opportunity provide all the things that I might need under one roof? This for me is an important question. Wealthy Affiliate does in fact provide everything that I need to succeed all under one roof.
Can I start this business for little or no money down and how much will it cost me over the long haul? This too was a very important question for me because over and over again, I was getting burned with online offers elsewhere.
For me, my yearly membership at Wealthy Affiliate is locked in at $299.00 USD plus Taxes per year for life. The average cost of a Domain that I own with hosting included is about $14.00 per year. I can have up to 25 domains hosted here at Wealthy Affiliate as I grow forward. Plus I have 25 FREE 'Siterubix' websites that I can do with as I like and they are completely SSL Secure and hosted too.
So as you can see, for me, Wealthy Affiliate has been and will continue to be a great journey in knowledge and value. I hope it will become the same for you.
---
Recap.
Let me know what your thoughts are by leaving them in the comments section below.
If you would like to Get started with The Open Education Project at Wealthy Affiliate University…click on the image below and you will be directed to my 'Join Wealthy Affiliate' page to get further important information before actually getting started.
---
UP NEXT:
---
---
Leave A Comment, Ask A Question, Offer Suggestions.
I once read somewhere that "There are two types of people in this world who will never be a success. People who cannot follow directions and people who can ONLY follow directions."
While the first part of the quote is understandable, the second makes you think a bit.
The year is 2020.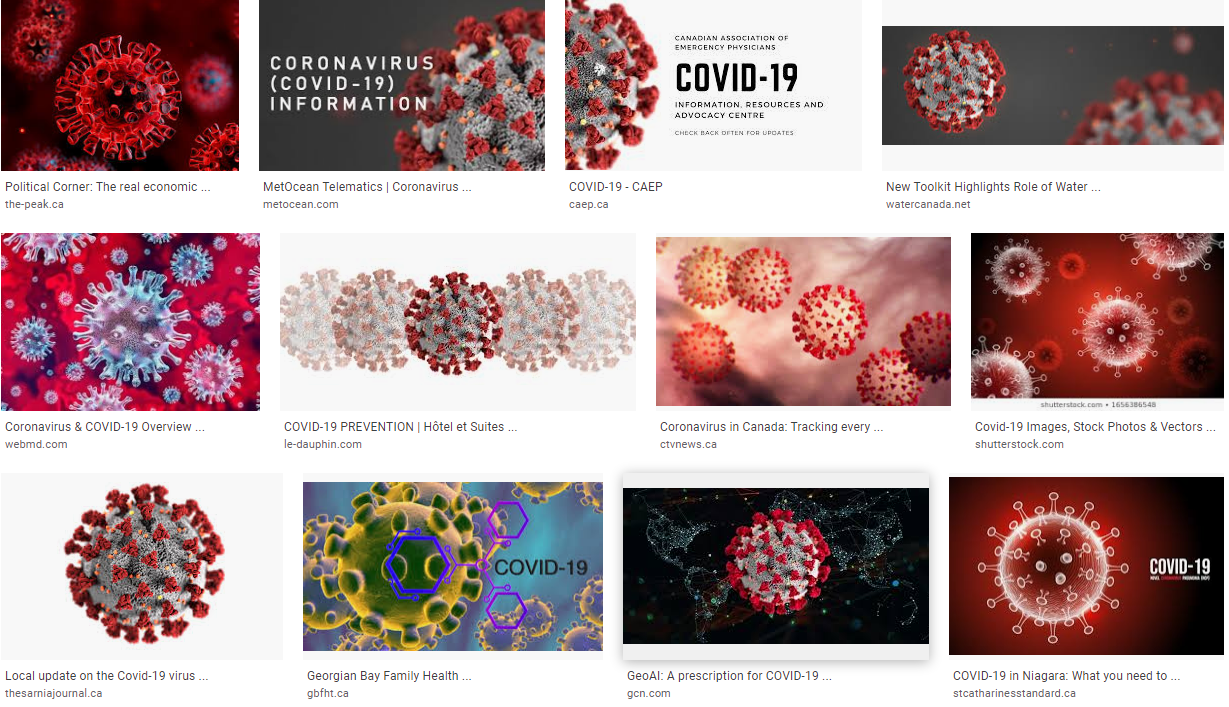 People who can ONLY follow directions are mere 'Cogs' in a machine.
Success is unlikely because someone else is always going to be calling the shots.
You can change that for yourself.
Most people with regular types of jobs that are being forced to work from home…wealthy affiliate can help.

May you shine Brilliant with any and all of your undertakings.
Onward and upward.
Your host & guide online at The Forensic Affiliate,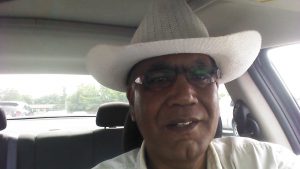 Paul Mindra.
paul@theforensicaffiliate.com
@PMindra
---