Hi, My Name Is Paul Mindra.
Wealthy Affiliate Member Id: 39CBD34
Allow me to introduce myself again…
I am your online guide & host here at this site, 'The Forensic Affiliate.'
I trust that you have landed here because you have an interest in getting something started online and many of your searches have ended up with "Wealthy Affiliate" in your results.
They are at the top3 worldwide when it comes to giving guidance on how to start a business online.
I give thanks to a couple of guys with a vision as my mentors online.
---
Quick Navigation
---
Starting An Online Business – Be Prepared.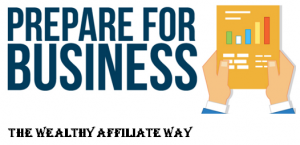 The Wealthy Affiliate Learn as you Earn Platform will provide everything you need all under one roof without any further upsells on a yearly plan for more or less than $599.00 per year up to $1099.00 per year and you can proceed at your own pace.
Monthly Plans of $ 49.95 per month are available.
Learn More about the Pricing and what is included here.
It takes a lot of hard work to start to learn again.
There are over 3.4 Billion Internet Users and this number continues to grow. You only need to capture a very small sliver of this massive audience to start your journey online, whatever that journey may be.
Remain Awesome and remember that the journey is 'onward and upward.'
Welcome.
---
The Old Bank
My ex-wife Rosemary and I operated our own restaurant for 10 years between 1984 and 1994 in St. Catharines, Ontario.
It was an Old Bank. A CIBC.
Three Floors with Basement and Roof-Top Patio.
On the corner of Queen & St.Paul Streets.
Port Dalhousie /dəˈluːzi/ is a community in St. Catharines, Ontario, Canada. It is known for its waterfront appeal. It is also home to the Royal Canadian Henley Regatta and is historically significant as the terminus for the first three (19th century) routes of the Welland Canal, built-in 1820, 1845, and 1889.
---
Has the Internet Changed The Way We Do Business?
Technology seems to be moving at 'warp' speed and has come a long way over the last 20 years.
We are seeing the rise of some amazing electronics, gadgets, and widgets. The use of Cell phones is at an all-time high. This is all due to the Internet.
The World Wide Web is probably one of the best inventions we have ever seen throughout our history.
It has made so many things easier to reach and the technology just seems to be getting better and smarter.
So, 'has the Internet changed the way we do business?'
Yes, indeed.
Some old business models that used to thrive and lead the way have been dramatically changed forever.
I'll give you five industries off the top of my head and you can leave your thoughts in the comments section below on how the Internet has impacted all five of these:
Travel;
Video Rentals;
The Music Industry;
Newspapers; and,
Bookstores.
That's only five.
This list is becoming more exhaustive as each day passes and the 'better mousetrap' is created.
There are two ways to get started on the Internet.
If you have lots of money, then you could pay someone to do the work for you, or if you are like me when I first started (on a fixed budget), you will have to do most of the heavy lifting yourself.
But before we go there, let us look at the costs involved for a traditional Brick & Mortar business (just for comparison sake) because I owned one with my now ex-wife many years ago.
---
Cost Of A Traditional Brick And Mortar Business
The costs of starting a traditional 'brick and mortar business' model have not gone down. In fact, they increase yearly.
The failure rates in traditional stores continue to rise and that is part of a parcel due to the expenses involved in running a traditional business.
Some data indicates that 95% of all offline businesses fail within the first few years.
There are many reasons for this, but one of the main ones is that they all have an operating budget and as soon as operations start to run out of funds to operate that budget, the business is basically doomed.
It's just a matter of time and with our current worldwide Coronavirus Pandemic, things in the business world will change forever.
As you can see, from the graph above, the costs can range from $60,000.00 for a small coffee kiosk to $850,000.00 for a Gym.
Keep in mind that this is just to get started and ongoing monthly expenses are not factored into the equation at this point. In most circumstances, starting a "Brick and Mortar" offline business requires going into major debt including overpriced financing and bank loans.
In the examples given above, does it take money to make money?
Yes, and lots of it.
Success is not guaranteed yet the risk is huge.
Can these examples of stores sell their services online? Probably not. How do you give someone a haircut online?
Now think of the 'retail sector' for a minute.
You find this 'darling' line of products that you know everyone will want. Or you find another line that you think everyone will need. Do you go out and get retail space with a storefront, fill it with inventory and hire staff in the hopes of selling?
No.
That would be foolish and extremely risky.
Instead, you find a way to sell those great in-demand products online.
E-commerce growth quickens as now 13% of all retail purchases happen online…
Parcel Shipments are rising quickly…
More people start product searches on Amazon than on Search Engines…
Subscription Services see massive adoption:
Alibaba expanding beyond China with strong merchandise volume, though Amazon still rules in Revenue…
Source: Mary Meeker, Analyst with Stanley Morgan
Selling hundreds of millions of other people's products has been made relatively easy thanks to the Internet.
These numbers are going to soar as we adjust to the 'New Normal' as a result of our Global Pandemic.
---
Selling Other People's Products Is Now Easy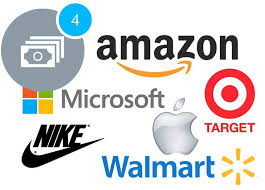 The Internet has minimized 'Start-UP' costs drastically. It has levelled the playing field between those that 'Have' money to create a business online and those that 'Don't.'
Now, anyone that is serious about starting a business online can. Whether they have the money at their disposal right away or they have to save up for it, it is within reach.
Are you aware that you can start and operate your business for as little as $500.00 USD per year? Yes, you can and I am living proof that it can be done.
Click Here to learn more about the cost of Wealthy Affiliate.
More details here on their free courses to see if there is a fit for you. 
It's all about creating a 'Storefront' (website) and filling that storefront with the products, services, and solutions that people want or need. If you can equate 'Real Value' for your customers, then they will gladly spend their money, refer others and return often to see how your storefront is doing.
Let's have a look at average industry costs as found on the Internet for the various services required to open that storefront.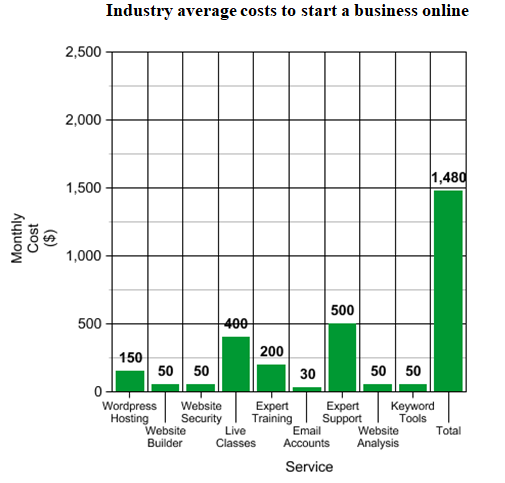 As you can see, all the components you will need when purchased separately can really add up.
You can expect to spend up to $1500.00 per month to start and run your business ongoing.
That's almost $18,000.00 per year.
Now that's nothing compared to the cost of a 'Brick & Mortar' business but I'm sure that you would agree that $18,000.00 per year to operate is still a lot and beyond most people's reach.
There are many services out there that charge this and in most cases, you have to sign up with multiple providers to get this done.
It does not all happen under one roof.
The most affordable 'complete' package I have found and one that I promote is The Wealthy Affiliate. 
It is now in its fifteenth year (established 2005) and getting started is Free.
They offer 2 levels of membership:
An Intermediate Level; and an
Advanced Level.
These are offered at $49.00 USD per month and $99.00 USD per month respectfully.
You can also choose to go on 'Yearly Billing' (Recommended) and save yourself some money.
I started as a Free member back in 2016 and went to the Intermediate Level (Yearly) almost immediately. I have never looked back. The 'Advanced' level is so advanced that I do not really need it at this stage. If the need arises, I will upgrade.
$495.00 per year for their services which include everything that we need to maintain and grow our business online is very doable.
Find out Here if The Wealthy Affiliate Is A good Option for you.
---
Cost to start an online Business: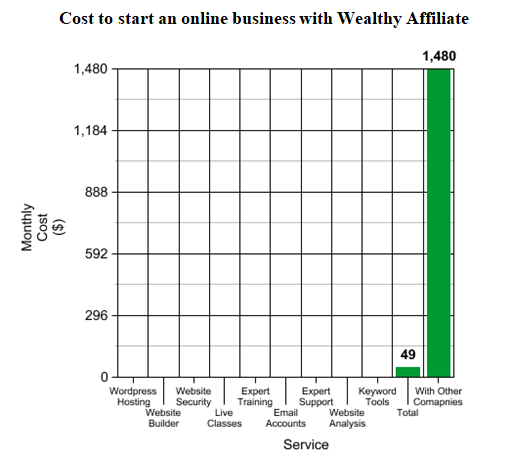 It is without argument that the key factors listed in the graph above are the tools and guidance you will have to have in order to succeed.
Wealthy Affiliate provides all of the above and much more all under one roof.
Basic Price: $495.00 USD yearly and Includes Domain(s) and hosting.
Monthy is $49.00 USD and includes all of the advantages of $495.00 USD.
Taking a 'Test Run' is without cost or obligation and allows anyone regardless of how sceptical they are to see if the platform is best suited for their needs.
Free Starter members upon account completion get:
Access to the first 10 lessons of either the Online Certification and/or the first 10 lessons of the Bootcamp Program.
You are encouraged to 'Start For Free' and,
Then, If you decide to proceed, you will need to budget:
$49.00  monthly or $495.00 yearly for the intermediate training; or
$99.00 monthly or $999.00 for the yearly advanced program.
But before even doing that, you can try your first month of Premium Membership at a discounted rate to make sure that this platform is going to make a success from what you bring to the table. See Below.
Go Starter Free to Premium @ $19.00 only.
---
Value, Value and more Value!
Included in the Package:
Hosting
Websites
Content Creation
Training & Coaching
Research & Analysis
Updates
No Up-Sells.
---
Hosting:
Hosting is cheap…RIGHT?
"Well, yes, there are definitely some CHEAP hosting plans out there.
You see $3.96 hosting, $5 hosting, even $10 hosting. Note that these are monthly charges.
These are low-quality hosting services offered by the likes of GoDaddy, HostGator or Webs dot com and yes, they are cheap…but you get what you pay for." – Kyle Loudoun
"WordPress, one of the world's most popular web hosting services, is the backbone for thousands of websites, both small and large.
When you decide to go the WordPress route, whether you're using a traditional installation or managed WordPress web hosting, you need to consider two factors:
The website's appearance and its functionality. After all, who doesn't want an attractive, easy-to-navigate online presence? but,
You also want a site that adheres to current web standards and is optimized for being discovered by search engines.
You can achieve all those goals if you choose the right WordPress theme.
The Managed WordPress Hosting at Wealthy Affiliate is by far world-class and is recognized as 'the elite' hosting platform within the WordPress industry.
You have access to fully monitored and lightning-fast hosting.
Wealthy Affiliate has developed 100's of layers of technology on top of a typical platform to advance website security, spam protection, overall robustness, and site speed.
Layer on top of that direct access to the WA server specialists through the 'Site Support' platform, and there will never be a reason to seek out any other host. WordPress is open source.
WA Hosting – Setting Up Your Domain DNS
"WA Hosting is where you are going to be putting all of your website files. These are the same files that load when people will be visiting your domain. Your Domain is the address of your website. In order to connect these two items, you need to tell your domain where to look for the files. This is where the DNS settings come in. When you update these to point to WA Hosting, we automatically know where to look." – Kyle & Carson.
The name servers for Wealthy Affiliate Hosting ALWAYS are:
Primary: ns1.mywahosting.com
Secondary: ns2.mywahosting.com
Read the training for setting up your domain DNS Here.
---
Websites:
Websites are a fundamental part of any successful business whether it is situated online or off. Wealthy Affiliate not only provides you with the most advanced and easy to use website builder in this space but they also offer a complete environment that will lead your sites to more efficiency, security, and speed.
There are multiple exclusive platforms included in the Website Builder:
Site Speed;
Site Domains;
Site Health;
Site Protect;
Site SSL;
Site Email;
Site Content;
Site Support;
Site Feedback, Site Comments; and
Insights into Site Speed.
A website platform this advanced and useful is not available anywhere else.
Value: You tell me.
---
Content Creation: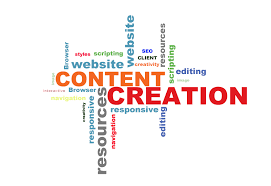 Content creation is the most important online marketing strategy for the majority of us that are on tight budgets. Organic traffic (not paid search ads) is like the holy grail of website traffic for search engine optimization (SEO). Websites that consistently generate new, valuable, genuine and up-to-date content will simply receive more organic traffic.
Wealthy Affiliate 'Site Content' offers an environment to create, organize and publish content seamlessly. With advanced features like grammar/sentence check, plagiarism check, automatic image compression including a library of over 1 million free images for members to use, this platform is simply a service that is not available anywhere else.
This is an incredible value-added tool for free but if you want to do your work directly on WordPress you can. Both approaches work and serve equally well.
Value: $30-50+ per month.
---
Training & Coaching: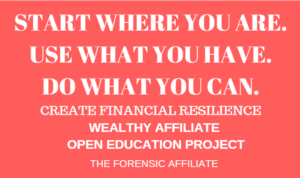 Wealthy Affiliate provides world-class training within the online business world.
Their courses allow members an opportunity to plan their study time around the rest of their day, instead of the other way around.
Members can study the courses and build their business when they are at their peak energy, whether that's early morning or late at night.
Every Friday evening Wealthy Affiliate hosts a Live Webinar.
These Webinars are completely promotion free, value-based classes on new topics related to running and moving a successful business online forward.
If you miss a live event, no problem. It becomes available the next day as archived training.
This makes online training and learning an excellent option for those members who need to balance their work and family commitments alike.
Not only that, the Wealthy Affiliate online courses offer shy or reticent members the opportunity to participate with more ease.
Some members even report that the online training courses are easier to concentrate on because there is not the distraction of other students and classroom activity.
As far as coaching is concerned, Wealthy Affiliate is a community of not only aspiring and very successful Affiliate Marketers but also a community of very successful online Entrepreneurs in their various fields of expertise.
You will never know when you have just rubbed shoulders with a 4-5-6 or even a 7 figure earning fellow member. That is the beauty of being online.
The best part is that you can get coaching and mentoring from anyone within the community as a premium member, including from the founders of the company, Kyle Loudoun and Carson Lim.
Value: Priceless.
---
Research & Analysis:
Included in the Premium Membership is access to Jaaxy.
Click Here to get 30 free searches to see how well this tool works.
[Full Disclosure: Name, Email, Username, and Password are required to access Free Membership Status and use of the Jaaxy Keyword Tool. Credit Card or Payment Information is not required].
Jaaxy is the industry's only keyword and research platform that was developed by affiliate marketers for affiliate marketers.
With Jaaxy you will get the most advanced, yet useful platform in the world for managing all aspects of keyword, website, competition, and market research.
Keyword and Competition research is now made to be a breeze.
Starter members can research and use 30 keyword search terms to create their free websites and understand the power of this Wealthy Affiliate Internal Research Tool.
With recent updates to the Jaaxy platform, it has now become the official keyword research 'Ninja' tool for Wealthy Affiliate Premium Members.
They can now employ this tool to 'spy on the competition,' access and use 'hand-picked' keywords regularly, analyze websites for SEO, brainstorm new keywords and apply them to new niches in an 'Alphabet Soup' mode.
Value: $20 – $90+ per month.
---
System Updates: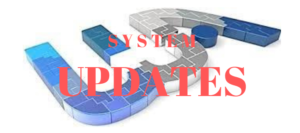 Last but not least, understand that Wealthy Affiliate and their dedicated team never sit still.
Ever since they launched back in 2005 as a 'Keyword List' membership site they have never sat on their hands and as a result, have come this far already.
Read "Wealthy Affiliate University" to learn how Kyle and Carson effect change.
They have new launches, new platforms, and feature enhancements to existing platforms already slated for 2019 and the years ahead.
Read this recent post (September 10, 2018) Wealthy Affiliate is a Teenager.
Much Has Changed.
Value: Priceless.
---
Top 10 Website Builders
What I would like for you to do, is check out these top 10 website builders (from page 1 on Google) and see for yourself how easy or hard they will be to use and implement.
I would like for you to take this seriously and make some notes so you can report back here and leave some comments for me.
Why 'Siterubix' (the Wealthy Affiliate Website Builder) is not listed in the top 10 for being the best place to build a 'Free' website is beyond me.
I have tried many of these website builders and they really are not as easy to use as advertised.
Creating a free website is an excellent choice for those new to the industry to get their feet wet, especially if they are on a zero budget. But that is about just that.
Anyway, let's do a test and see what they have to offer and what they would actually cost to implement.
The most important thing to look for is do they include at least these basics and are they all available under one roof?
Best DIY (Do it Yourself Builders):
Number 1:

---
Number 2:

---
Number 3:

---
Number 4:

---
Number 5:

---
Number 6:

---
Number 7:
---
Number 8:

---
Number 9:
---
And Number 10:

---
O.K. You've had a chance to look at some Website Builders.
I have tried a few of the platforms that you visited (not in-depth) and the only one that I might consider is WordPress because I am familiar with the platform through The Wealthy Affiliate Platform and I value anything that is 'Open Source.'
WordPress is "Open Source Software"
Open-source software (OSS) is a type of computer software whose source code is released under a license in which the copyright holder grants users the rights to study, change, and distribute the software to anyone and for any purpose. Open-source software may be developed in a collaborative public manner. -Source Wikipedia.
WordPress will soon become WordPress 5.0 Gutenberg.
---
Siterubix & WordPress

What Is Siterubix?
SiteRubix from Wealthy Affiliate takes website building to a completely new level and is the best place to build and host a FREE (Yes, FREE) Website. All the fussy technical aspects of building a website have been removed and even beginners will be up and running in minutes.
Once the framework of your website has been installed,  you can follow the step by step courses that will allow your imagination to take over and build out the content on your site.
Wealthy Affiliate has what every other web hosting and website builder in the world does not have. Training, and a WordPress Editor that is as easy to use as 'Microsoft Word' to write your pages and posts.
---
The Easiest Website Builder
There has never been a more efficient way to build websites.
With SiteRubix and Wealthy Affiliate, you can create fully functional and highly functional websites in minutes.
Try It Below For Free.
Or watch the video here first to learn how to.
[Full Disclosure: Name, Email, Username and Password are required to access this feature. Credit Card or Payment Information is not required].
Why Create A Free Website?
Creating a free website is a great way to learn and the guidance offered to 'Starter' members at Wealthy Affiliate is far above the rest.
It is a great way to experiment with different 'Niche Ideas' and test different WordPress themes and plugins.
In general, free websites have 3 benefits across most platforms:
You don't need to pay for a domain;
You don't need to pay for hosting; and
You can get your website set up and running within a few clicks.
Here at Wealthy Affiliate, FREE Starter Members get much more:
 You get 1 free website to develop under our hosting as a subdomain.
You get 10 Free lessons to set up your website and discover its potential and help you find your perfect niche;
Virus and Malware protection;
30 Keyword searches on Jaaxy, the World's best keyword research tool;
24/7 Community support from all over the world. Ask any question during the training or on your profile page and someone will respond within minutes;
The SiteContent writing platform complete with spelling, grammar and sentence structure check; and,
A way to start making commissions right away, even as a FREE member with your very own Affiliate Link to refer others and earn commissions. We call this 'Boot Camp.'
This is pretty amazing, considering you are not paying anything. It is completely free.
Watch and listen to what Ryan has to say in the video below:
---
Ryan's Take
Watch And Listen To What A Member From 2014 Has To Say:
Run Time: 1.18
The Six Level free training that Ryan mentions is now a complete 10 Lesson Online Certification program.
Wealthy Affiliate has also included a 10 lesson Boot Camp 'Affiliate Marketing' course designed for those that want to promote the Wealthy Affiliate Open Education Platform and in return, make some serious money in the form of referral commissions.
Both Courses even after all of these years are still Free in the "Starter Membership."
I hope you enjoyed my post "How To Start A business Online-The Real Deal." I am always listening, so any comments or suggestions to improve this post or site can be left in the comments section below.
At the end of the day though, there is something that Kyle, Carson, Wealthy Affiliate or even I cannot do for you and that is…
---
All You Have To Do Is The Work.
Any successful business takes time and effort from start to engine fast forward.
YOU are the one that determines your fate.
You make the choices in life that could either lead you to create success or lead you back to doing the same thing that you are doing right now or nothing at all.
What I can tell you though is that the Wealthy Affiliate platform and Wealthy Affiliate – The Open Education Project are not static.
This dynamic organization will continue to have its members holding the upper hand over any competition while at the same time allowing a business to be built online in more efficient ways than ever before.
If you have any questions about the Value Statements I have made in this post, please share them in the comments below.
"Difficult conversations can only lead to more productive ones…" – Paul Mindra.
Compare Wealthy Affiliate with other companies charging up to $1,500.00 per month and your choices quickly start to become more clear.
Wealthy Affiliate:
$49.00 per month or $495.00 per year (intermediate package); or
$99.00 per month or $995.00 per year (advanced Package).
The most important thing I leave with you on the subject of "Starting A Business Online" is that it should not be perceived as a daunting task.
The "Real Deal" involved in venturing into anything new is to do the research, gather the information and make sure the information that has been gathered makes sense to you.
So, do more research, compare your findings here with others that are offering similar programs.
They will be hard to find.
Before you leave, 'bookmark' this post so when you return to get started, it will be easy to find.
And finally, while you are researching, resist the temptation to jump in headfirst at the first thing you see, especially if it looks really flashy or shiny and promises to make you an overnight success with very little effort or none at all.
I am looking forward to bumping into you at Wealthy Affiliate University sometime soon.
Kindest regards,
Your host and online guide,
Paul Mindra.
www.theforensicaffiliate.com